COVID-19 Resiliency & Partners in Growth
2021 tested our resiliency. The pandemic continued to present its challenges through caring for very sick patients, full beds at transfer partner hospitals and daily vigilance over our supplies, PPE, and most importantly, our people. Pullman Regional Hospital and our network of clinics is people. We retained 98% of our employees during the COVID-19 Washington State vaccine mandate—a testament to the strength of our culture and the commitment of our people. A shared commitment to persist, adapt and overcome is why we can look back today and reflect on growth.
In 2021, we welcomed fourteen new physicians to the Palouse. We opened Pullman Surgical Associates in September, a new general surgery and gastroenterology practice with well-established local surgeons Dr. Nancy Panko and Dr. John Visger. Our new practice model supports a simplified, patient-focused experience. Dr. Panko and Dr. Visger see and treat scheduled patients in the office and OR and we expanded the team through the addition of two nationally recognized general surgeons, Dr. Ron Martin and Dr. Randy Zuckerman, who cover emergency and unscheduled surgery.
The WSU Elson S. Floyd College of Medicine Family Medicine Residency Program at Pullman Regional Hospital earned accreditation in 2021 and we broke ground on the construction of the clinic where physician residents will treat patients and learn from members of our local medical community. While we've always been a teaching hospital, this partnership elevates our ability to recruit and retain physicians of the highest caliber.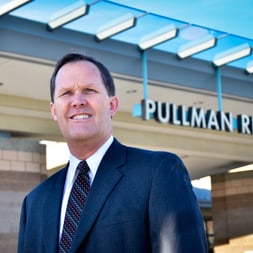 We also created a team approach to the crucial liaison role of Chief Medical Officer. Dr. Edwin Tingstad (orthopedic surgeon with Inland Orthopaedic Surgery & Sports Medicine), Dr. Stephen Hall (family medicine physician with Palouse Medical) and Dr. Peter Mikkelsen (PRH emergency medicine physician and director) have agreed to support the hospital and share these duties; they have longtime established careers and bring a wealth of expertise from different fields of medicine.
Despite the challenges 2020 and 2021 posed, this hospital is moving forward with a vision and plans for growth, better access to more specialty services and evolving as a regional destination for premiere health care. We can and will do this because we continue to invest in people. We are poised to do amazing things in the years to come. Expect more. Expect Excellence.
- Scott Adams, MPA, Chief Executive Officer at Pullman Regional Hospital
Hospital Board of Commissioners
The Pullman Regional Hospital Board of Commissioners, an elected body, is legally responsible for overseeing hospital district policies and organization with respect to the district's operation, including the delivery of quality patient care and meeting community healthcare needs. The Pullman Regional Hospital's Board of Commissioners serve to adopt the necessary general policies to achieve these ends and to delegate day-to-day operational responsibility to the district administrator with respect to these policies. Commissioners meet monthly in-person at Pullman Regional Hospital with an option to also participate through Zoom. All board meetings are open to the public. Contact Pullman Regional Hospital Administration for more information (509) 336-7514.
Hospital Board of Commissioners
Jeff Elbracht, President
Patricia Grantham, Vice President
Sandra O'Keefe, Secretary
Michael Murphy, M.D.
Joe Pitzer
Margaret Werre
Karen Karpman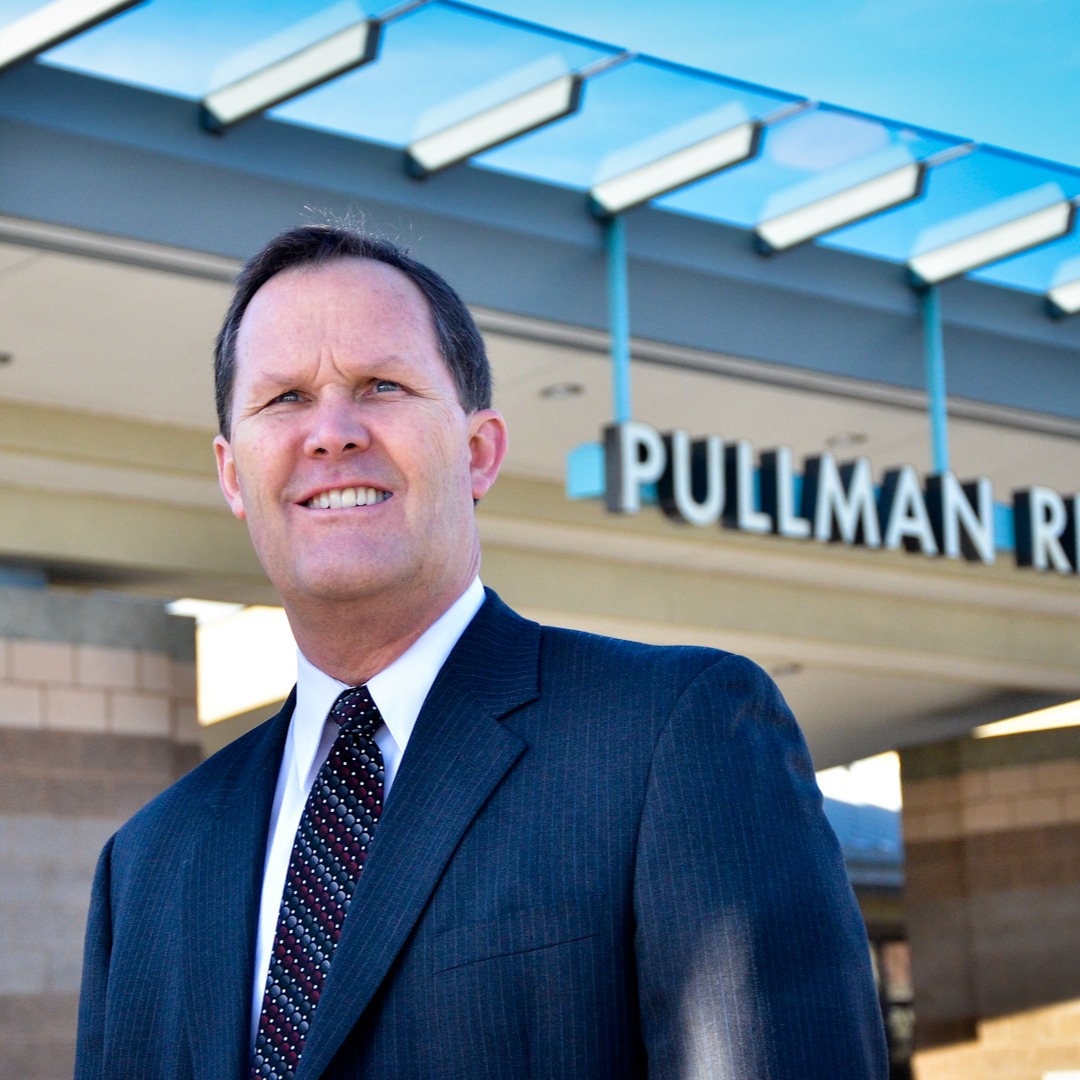 Scott Adams, MPA
Chief Executive Officer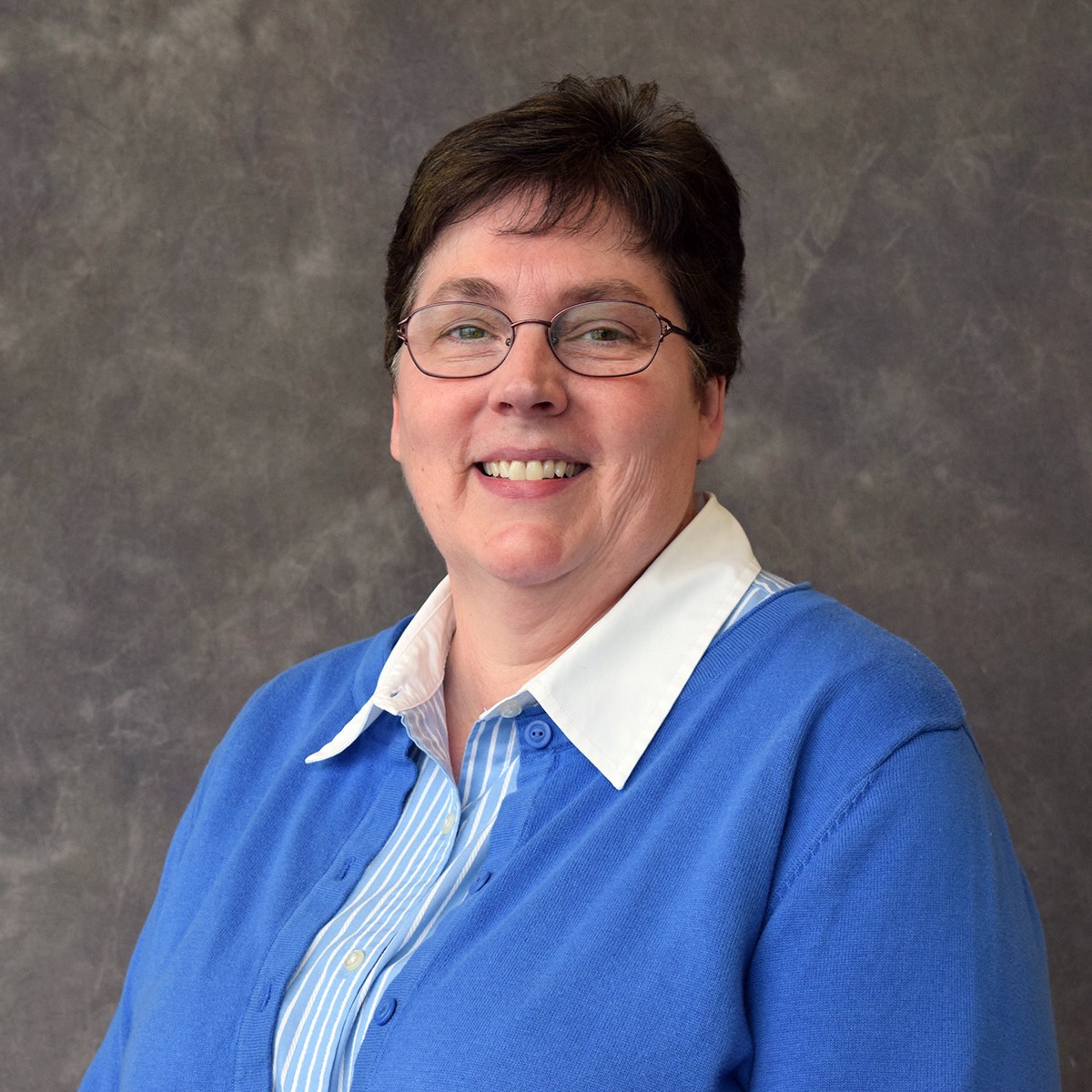 Bernadette Berney, MSML
Chief Human Resources Officer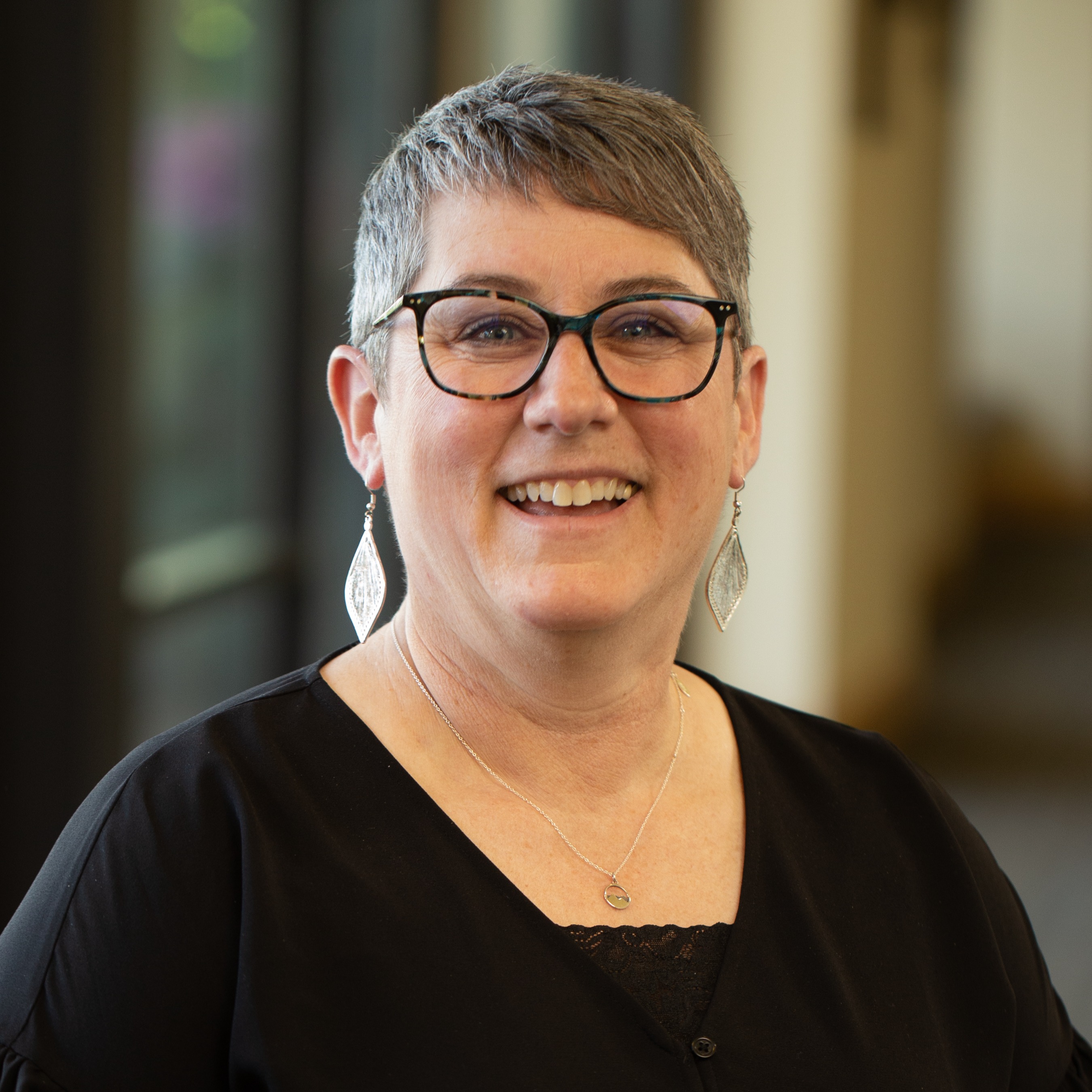 Carrie Coen, DPT
Chief Reliability Officer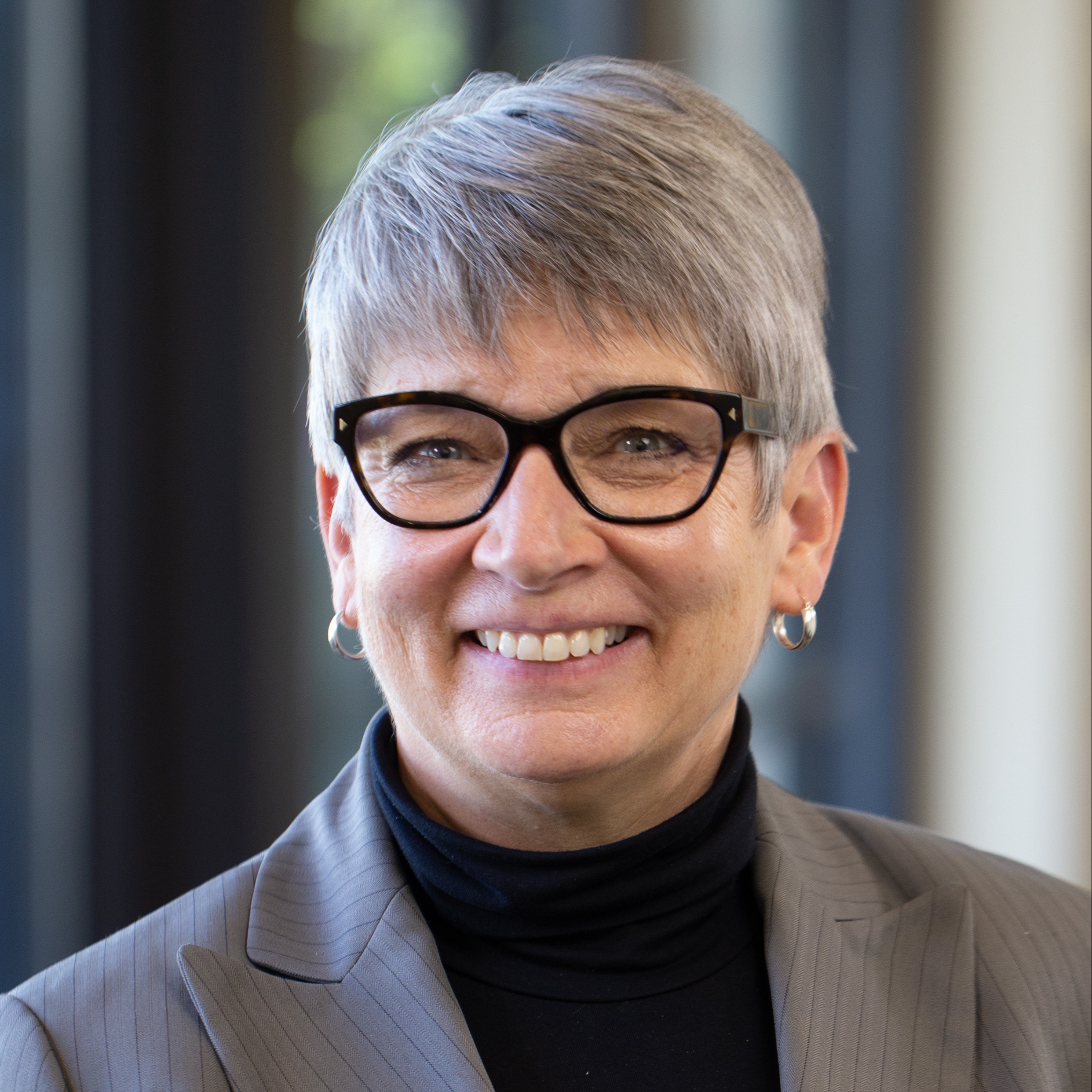 Jeannie Eylar, MSN
Chief Nursing Officer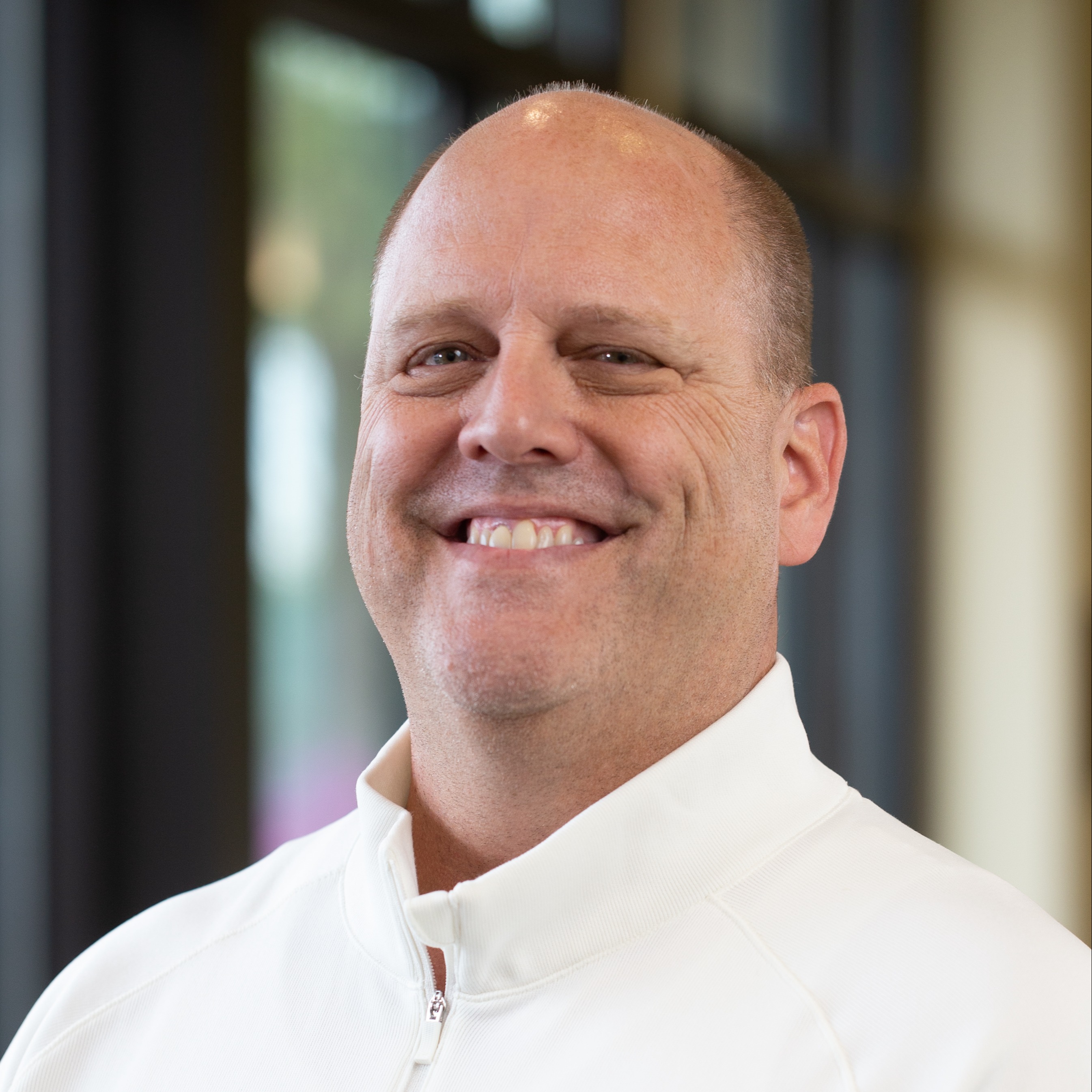 Steve Febus, MBA
Chief Financial Officer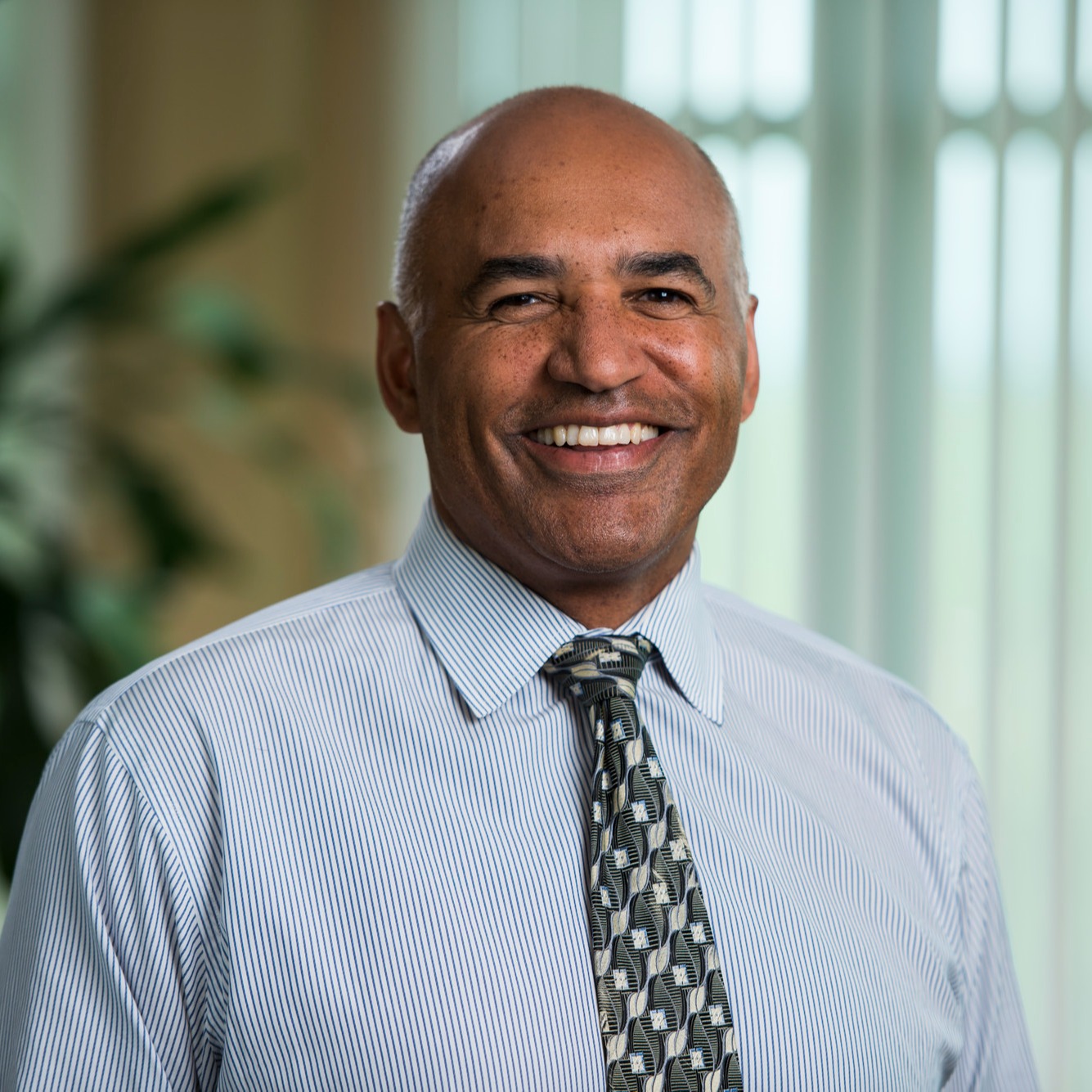 Rueben Mayes, MBA, CFRE
Chief Development and External Relations Officer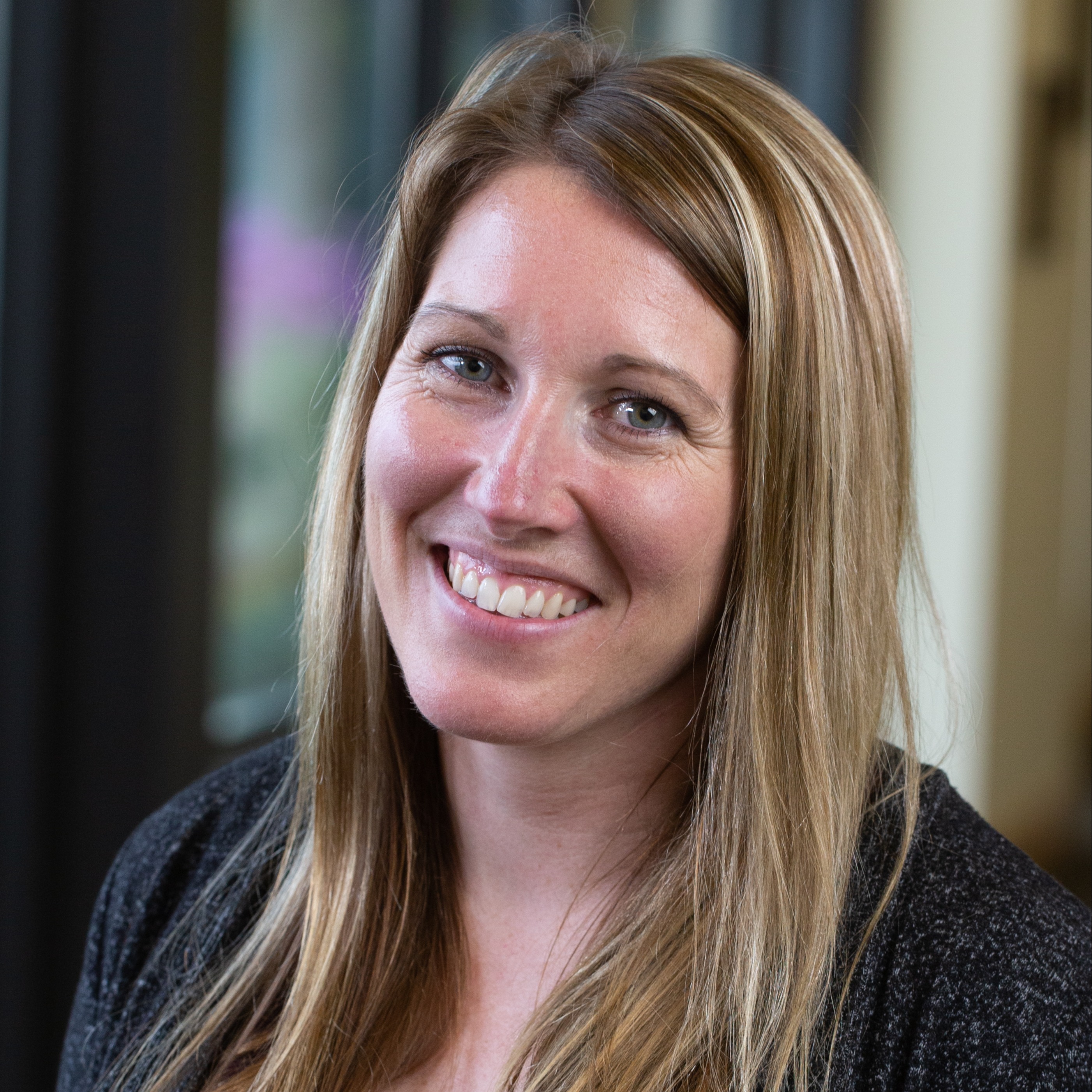 Karly Port, MBA
Chief Clinic Network Officer
Chief Medical Officers (CMOs)
In November, Pullman Regional Hospital and Clinic Network named three local physicians to serve on the Chief Medical Officer team. Dr. Stephen Hall, Dr. Pete Mikkelsen, and Dr. Edwin Tingstad share the duties of the Chief Medical Officer role which includes serving as a liaison to physicians to provide safe, effective medical services, supporting clinical departments, and serving on the hospital's Administration Team. Learn More
Dr. Stephen Hall has been providing family medicine and obstetrical care since 1997 at Palouse Medical in Pullman, WA. He is also the Program Director for the Family Medicine Residency Program- Pullman, through Washington State University's Elson S. Floyd College of Medicine.
Stephen Hall, MD
Chief Medical Officer, Family Medicine Provider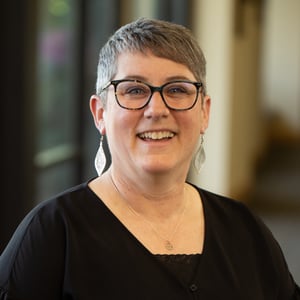 Chief Reliability Officer
Pullman Regional Hospital named Carrie Coen, DPT, Chief Reliability Officer. The new position was created to maintain a commitment as a high reliability organization and align and integrate systems of safety, clinical practice, quality and risk management, human resources, finance, and operational performance improvement. Metrics such as patient satisfaction scores, medication errors, alarm fatigue, workplace exposures and injuries, are examples of activities central to high reliability.
"Thirteen years of service at Pullman Regional Hospital directing rehabilitation services and providing patient care has given me thorough experience in recognizing risk, improving processes, furthering staff education, and working to make our systems, processes, and outcomes more reliable," said Carrie Coen. "My goal is to support patient safety and staff engagement as we further our service to the community. I'm looking forward to supporting the hospital in new ways."
New Physicians & Providers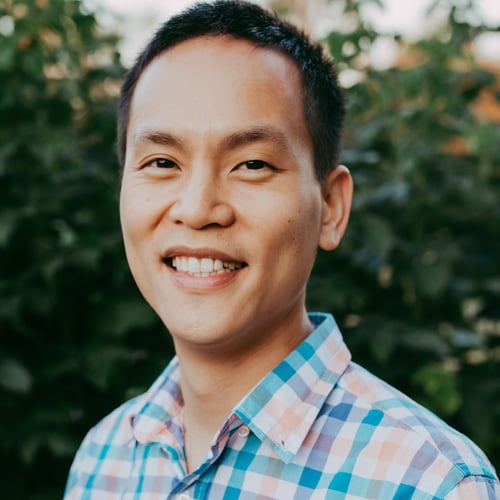 Jonathan Lee, MD
Pediatrician, Palouse Pediatrics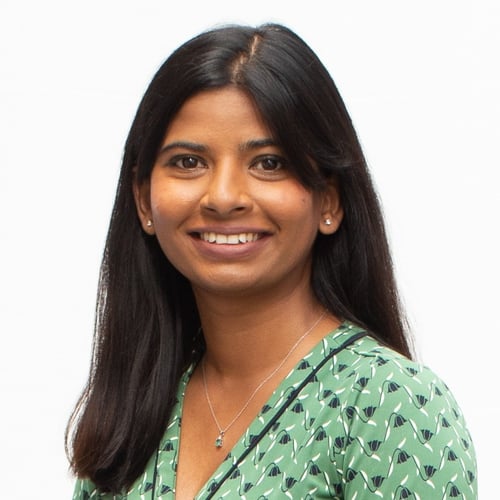 Usha Nandhini, MD
Sleep Medicine Physician, Palouse Sleep Medicine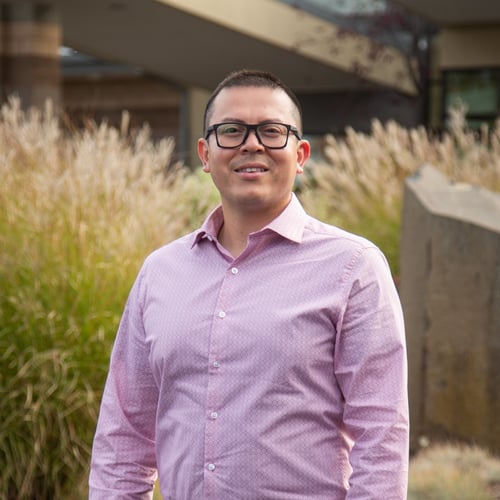 Erik Bayona, MD
Psychiatrist at Palouse Psychiatry & Behavioral Health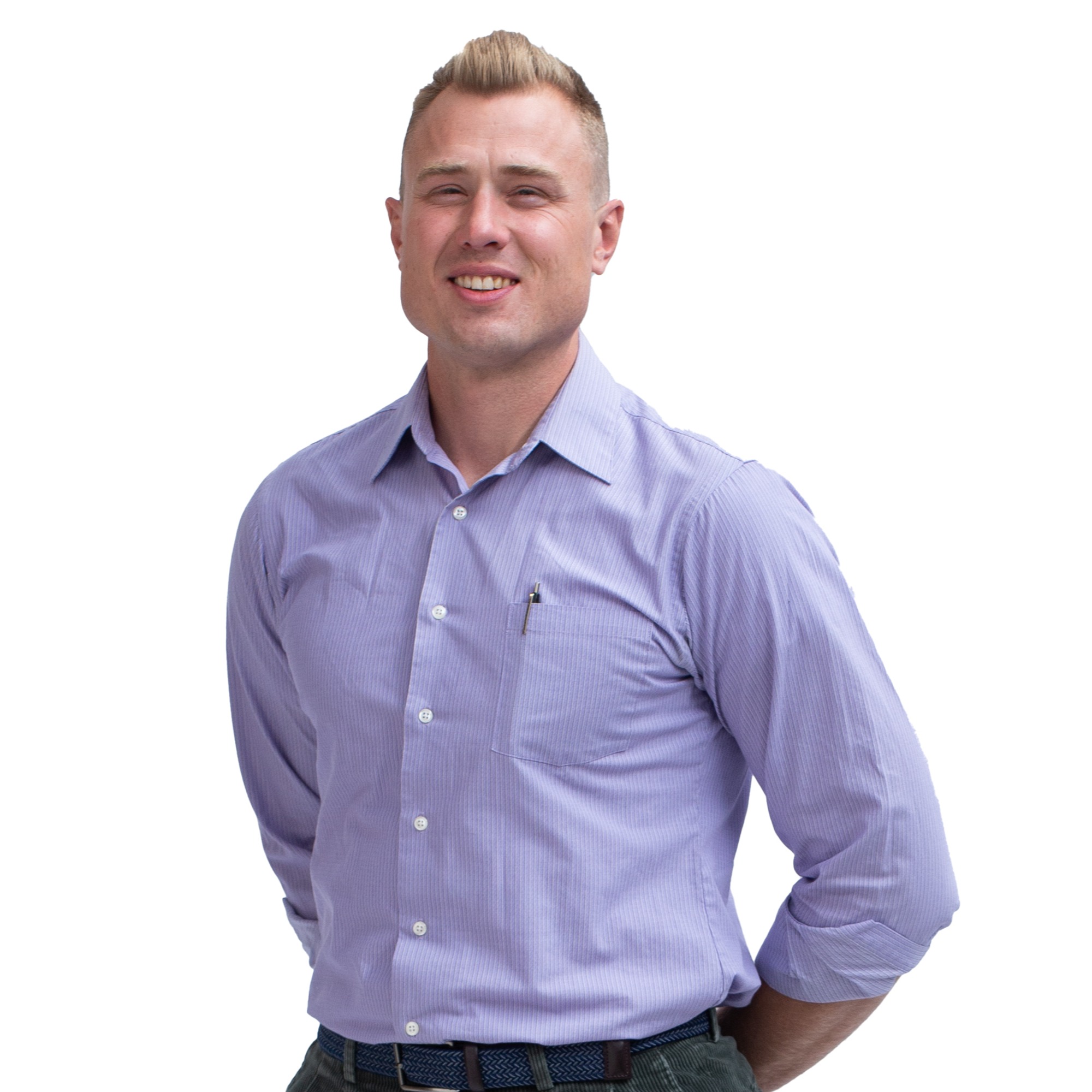 Aaron Vandenbos, MD
Orthopedic Surgeon, Inland Orthopaedic Surgery & Sports Medicine Clinic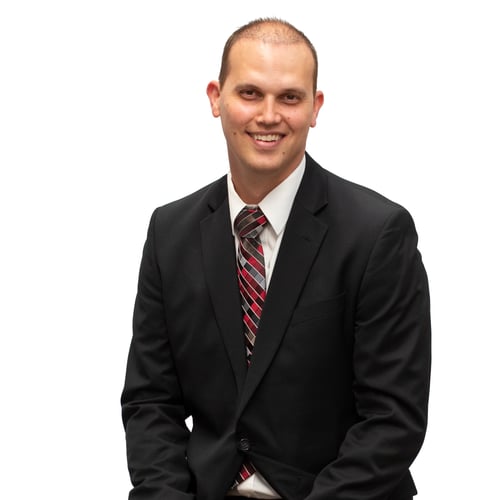 Mathew Taylor, MD
Orthopedic Surgeon, Inland Orthopaedic Surgery & Sports Medicine Clinic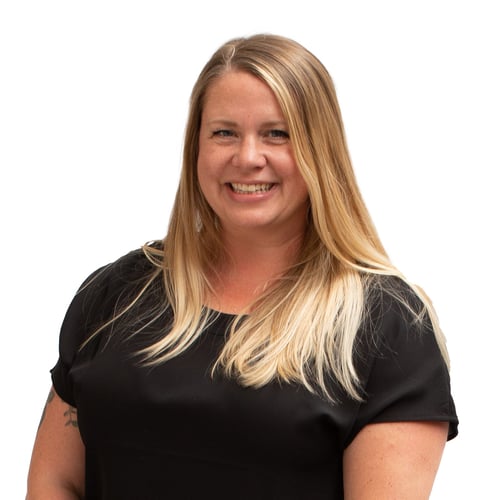 Nancy Panko, MD
General Surgeon, Pullman Surgical Associates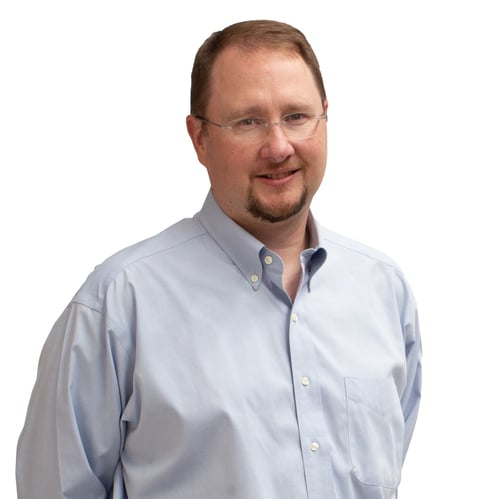 John Visger, MD
General Surgeon, Pullman Surgical Associates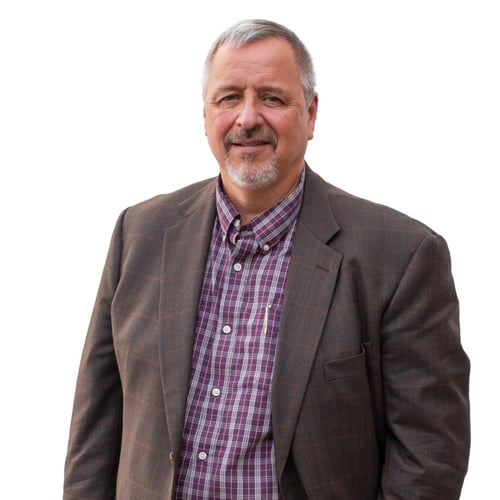 Ronald Martin, MD
Acute Care Surgeon, Pullman Surgical Associates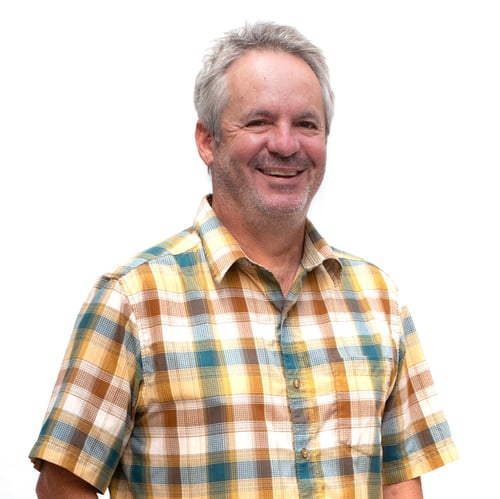 Randy Zuckerman, MD
Acute Care Surgeon, Pullman Surgical Associates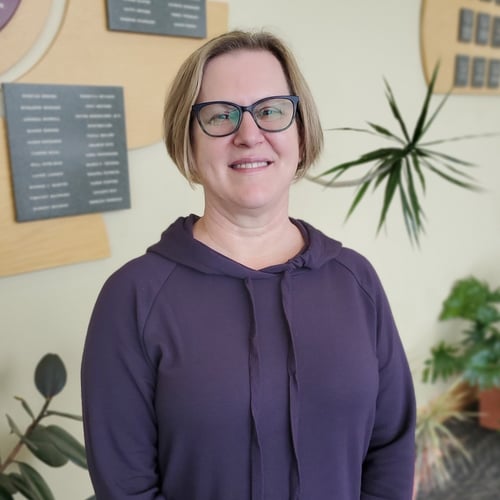 Johanna Taniguchi, ARNP
Gastroenterology Specialist, Pullman Surgical Associates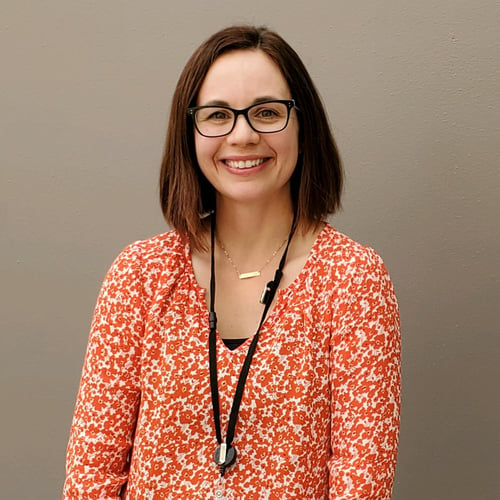 Katherine Baugher, DO
Emergency Medicine Physician, Emergency Department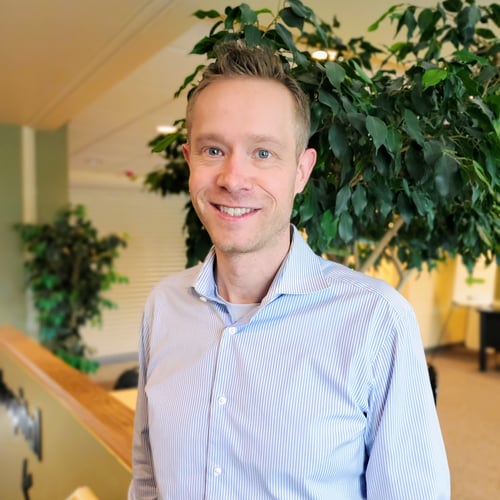 Garrett Luettgen, MD
Emergency Medicine Physician, Emergency Department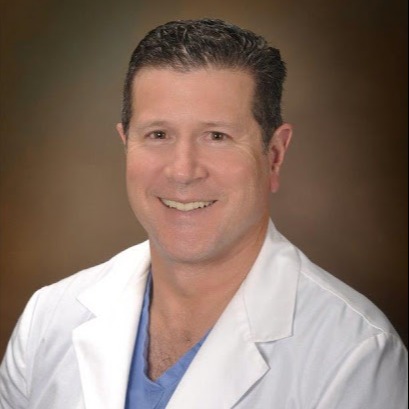 Brad Capawana, DPM
Podiatrist, Pullman Foot & Ankle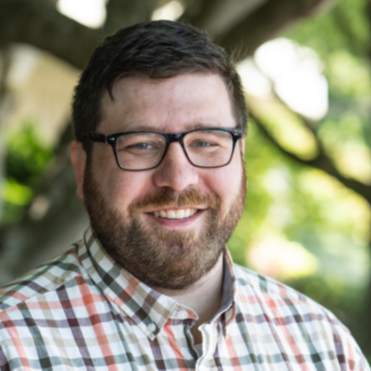 Justin Lytle, DO
Family Medicine Physician, Palouse Medical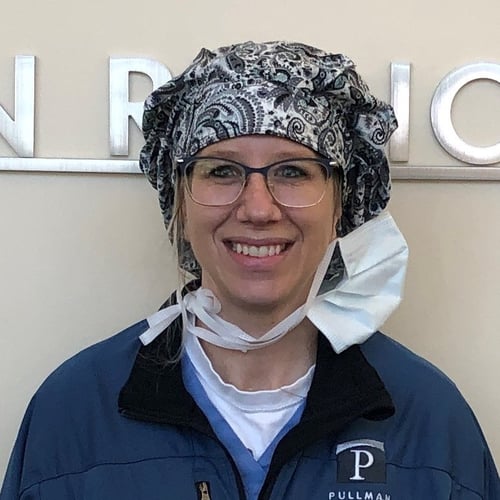 Dana Martin, CRNA
Pullman Anesthesia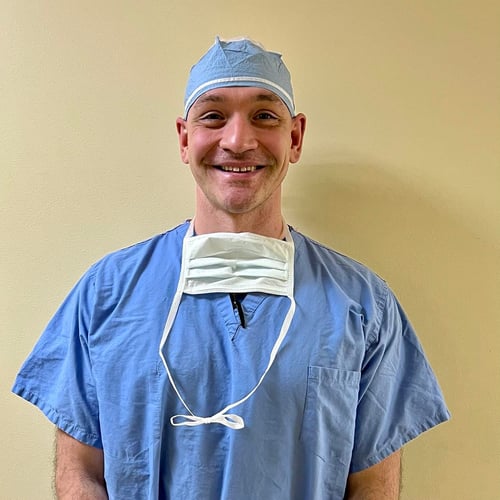 Kyle Jennings, CRNA
Pullman Anesthesia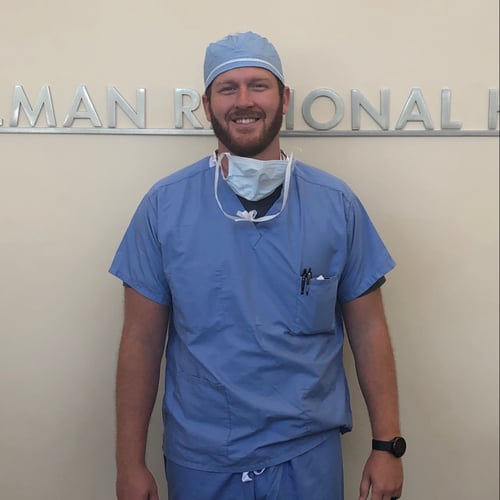 Troy Sibbett, CRNA
Pullman Anesthesia

Visits to hospital clinics

Emergency Department Visits


COVID-19 Vaccines Administered




% Staff RNs with BSN Degree
Pullman Regional Hospital is Financially Strong
The total margin for 2021 was $6,702,080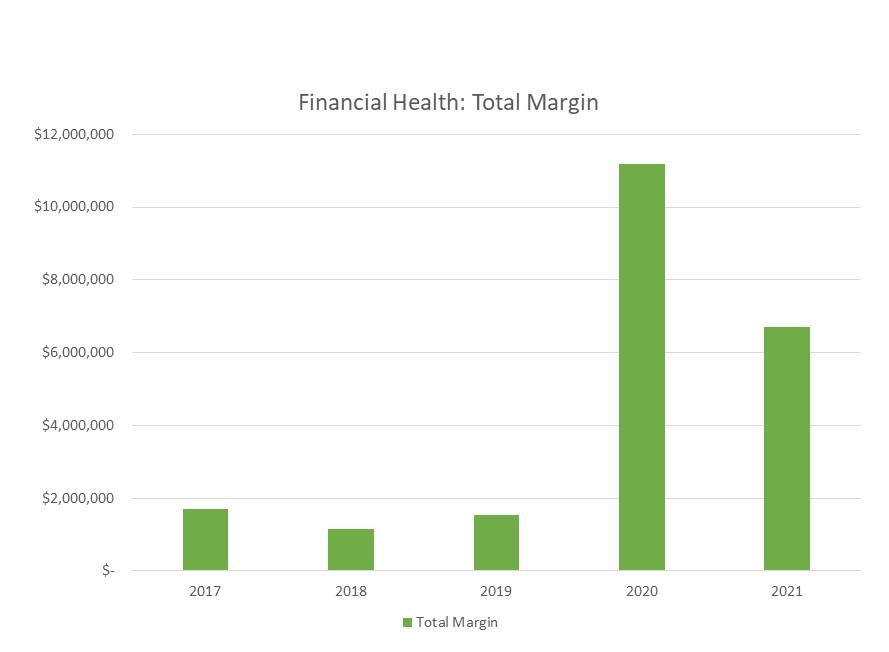 DAISY Award 2021 Recipients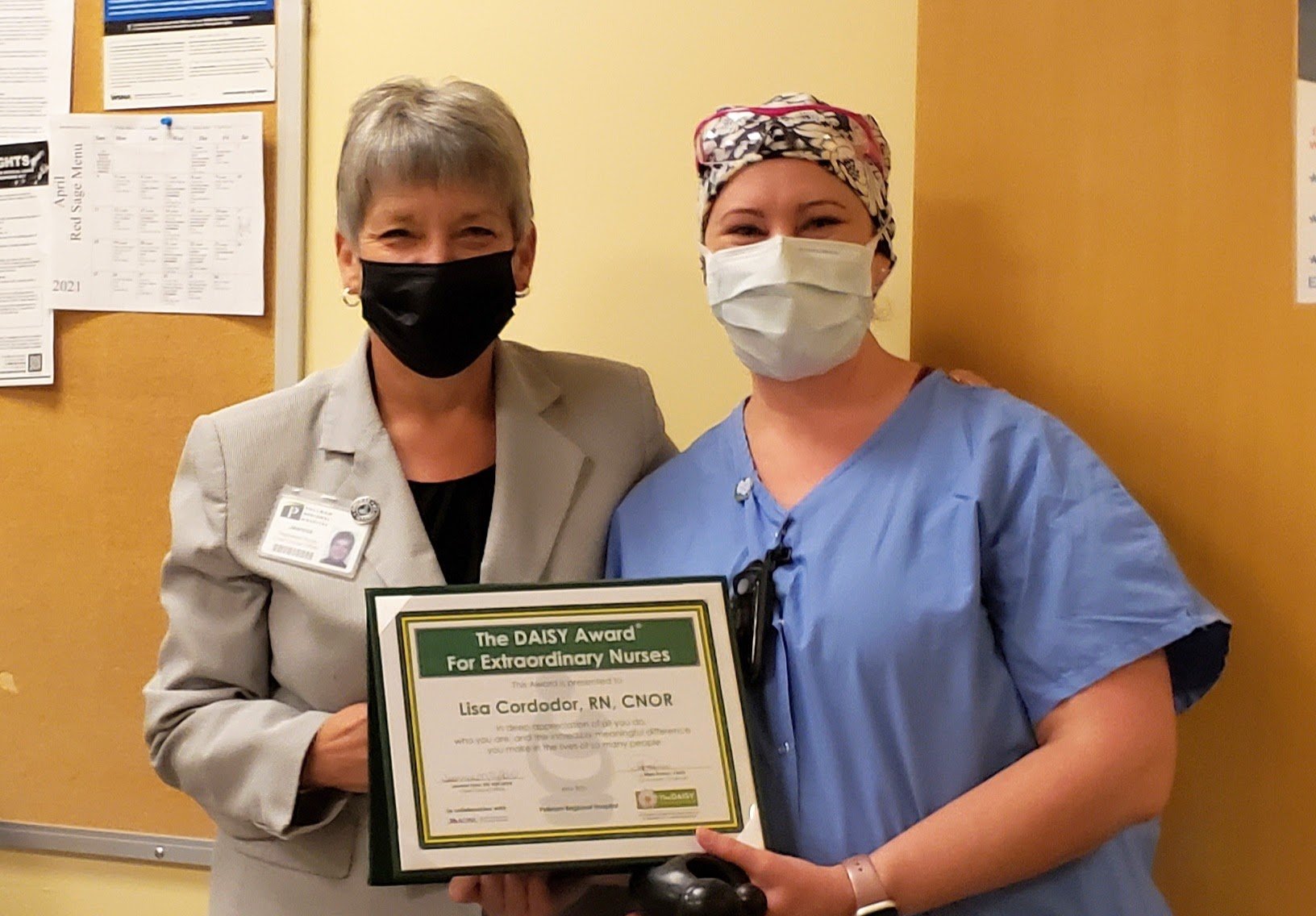 April 2021
Lisa Cordodor, RN
Lisa Cordodor, RN was nominated by a patient that shared "Lisa came in to see me before my procedure to discuss my surgery, my concerns, and how she could help me. I was reassured and she helped me work through my fears. Knowing Lisa was my advocate made me feel so much better."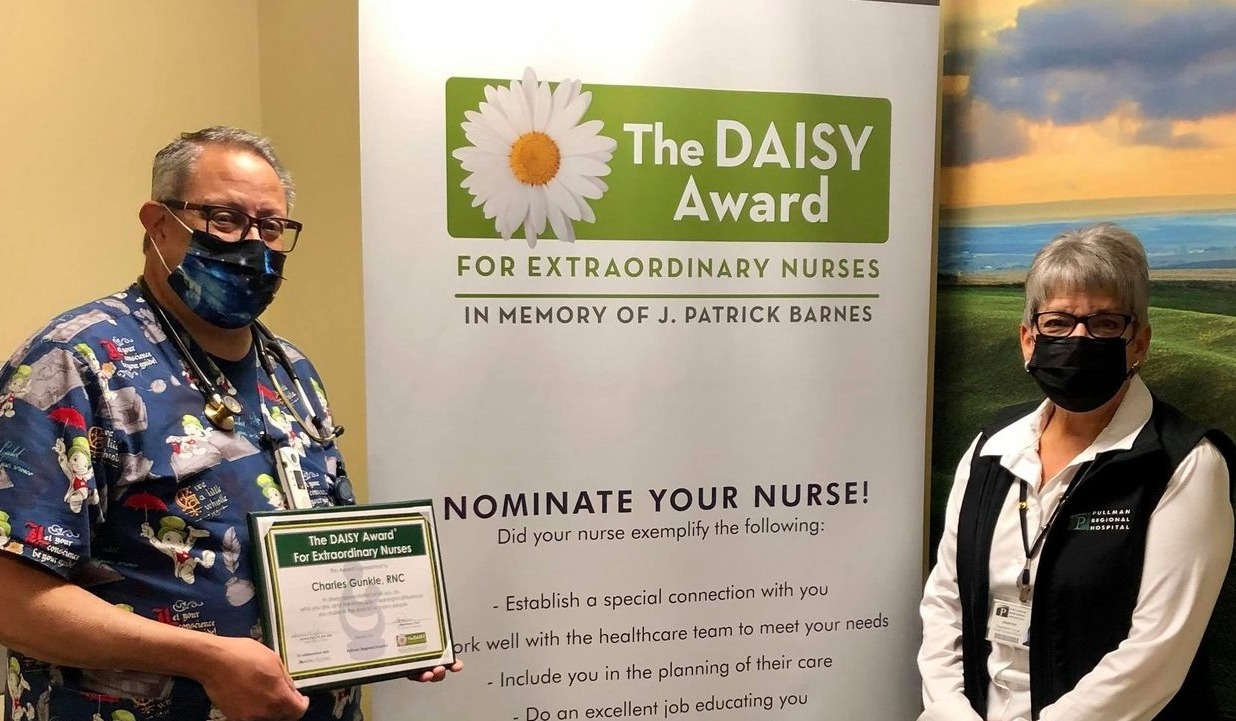 August 2021
Charles Gunkle, RN
Charles Gunkle, RN in BirthPlace was nominated by a patient who shared "from our first interaction, Charles made quite an impression. We immediately felt that we were in safe hands. His clear communication inspired confidence in the entire process."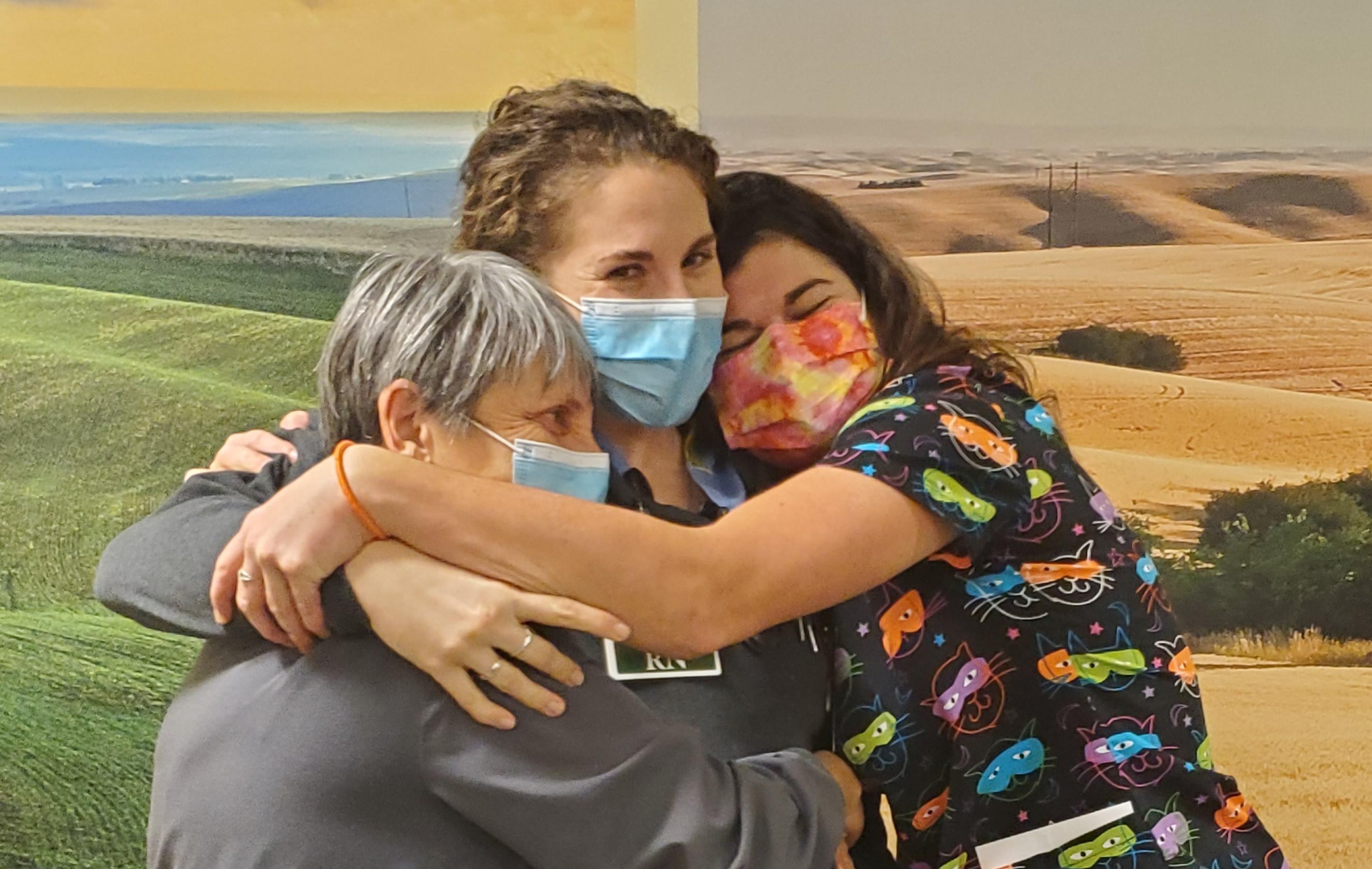 December 2021
Kelsey Weiss, RN
Kelsey Weiss, RN in the ICU was nominated by a grateful family member who expressed immense gratitude for easing worries and nerves about her mother's complex surgery and multiple-day hospital stay.
2021 Staff Recognition Awards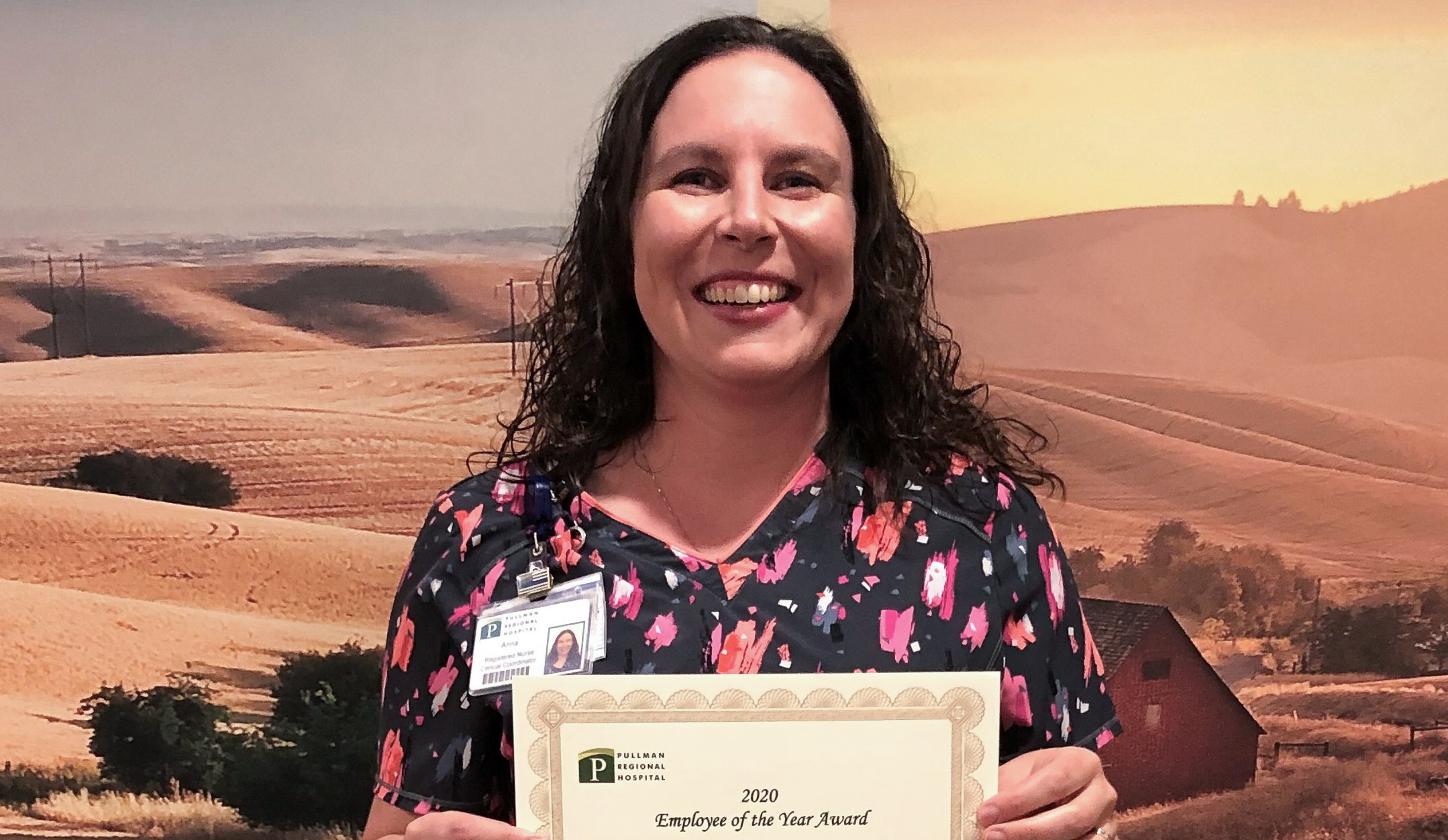 Pullman Regional Hospital Employee of the Year
Anna Engle, RN
Anna has worked at the hospital for 16 years and is a Clinical Coordinator and registered nurse in the Medical/Surgical unit. Anna serves on numerous committees, and is praised for being a leader and team player.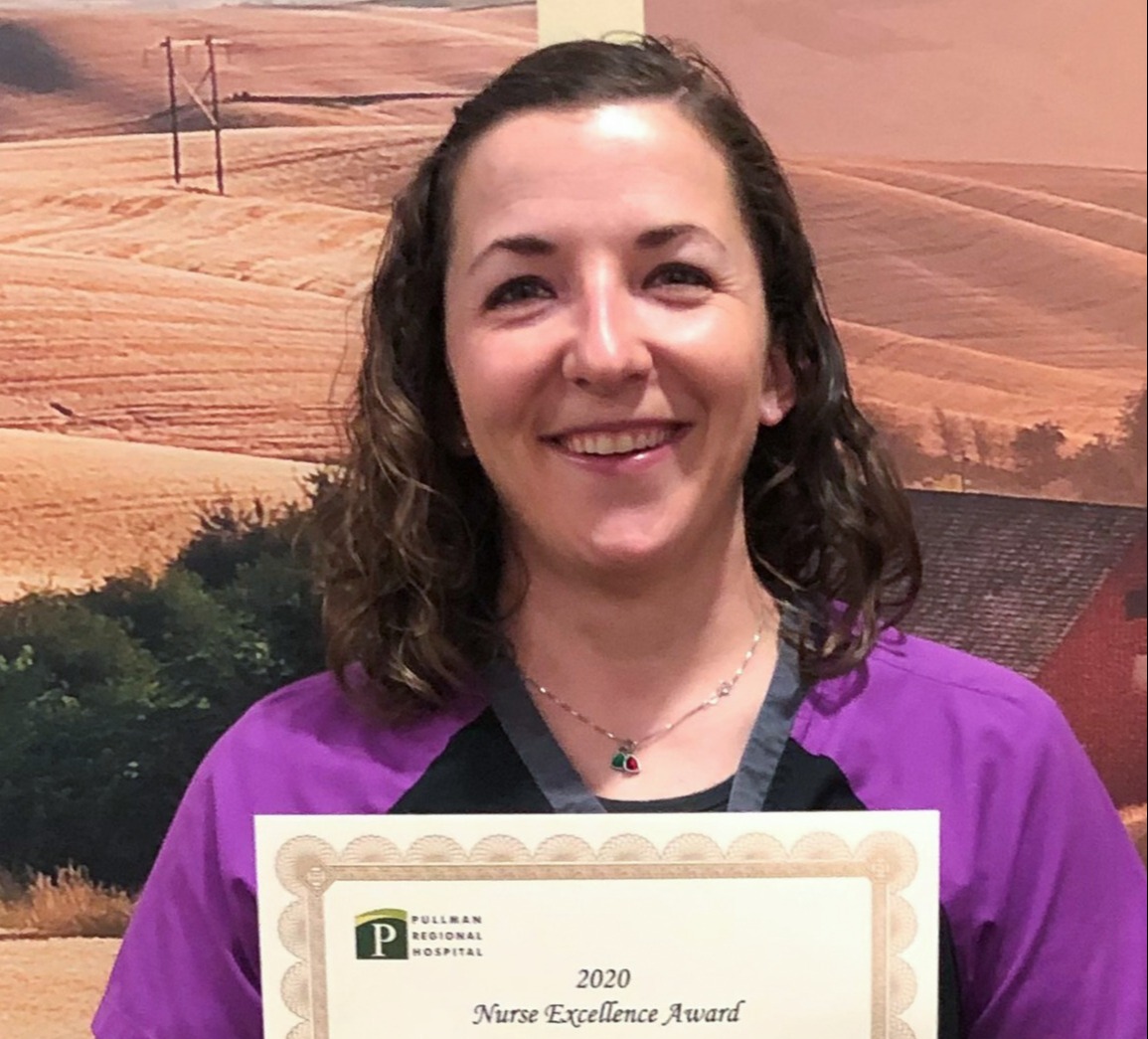 Nurse Excellence Award
Caitlin Carl, RN
Caitlin has worked at the hospital for 11 years and is a registered nurse in the Medical/Surgical unit. Caitlin is always quick to devote time and energy to efforts that continually improve patient care and teamwork.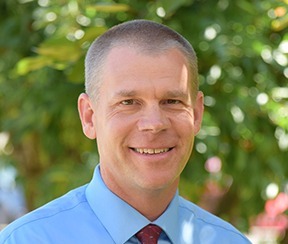 Physician Excellence Award
Dr. Mike Frostad
Dr. Mike, as he's known by most, is a staple of Palouse Pediatrics—which was founded by his father, Dr. Al Frostad.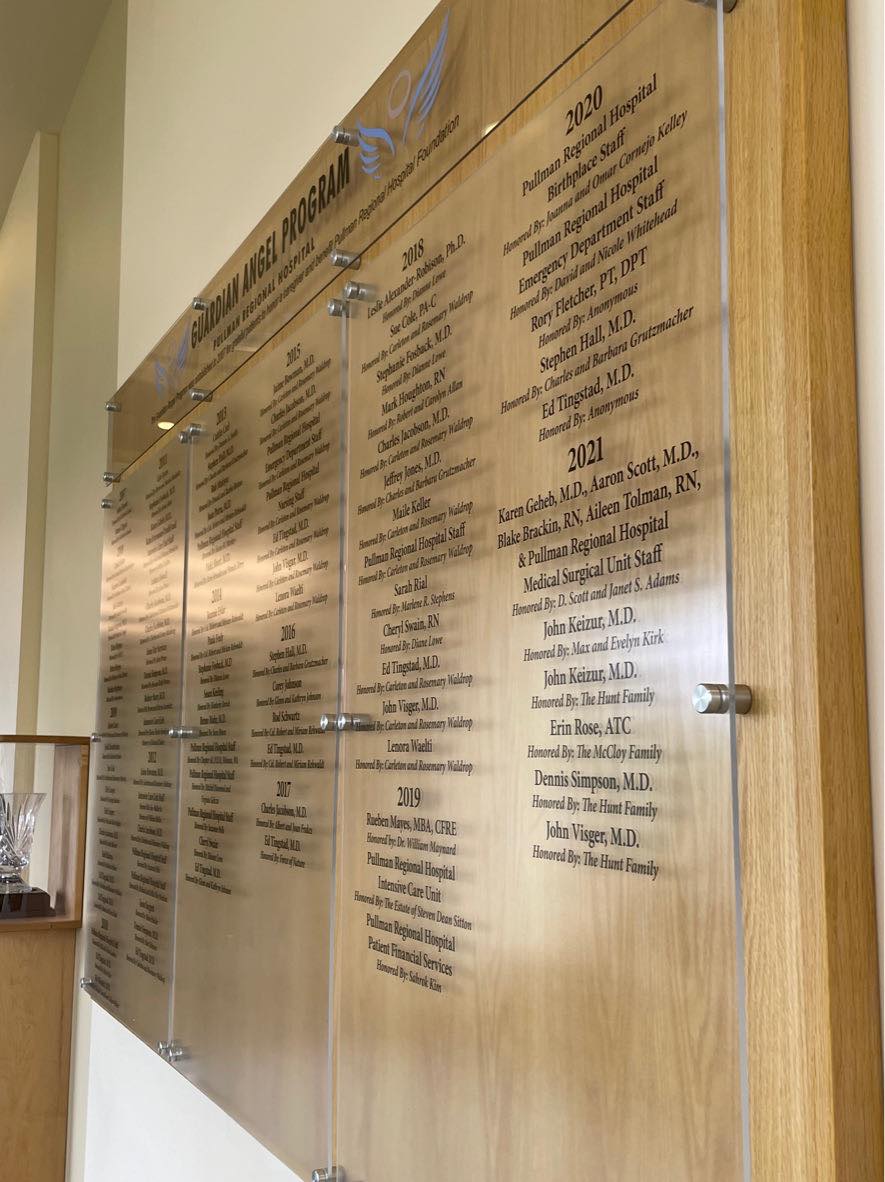 Honoring a Caregiver
Guardian Angel Awards
The Guardian Angel program gives grateful patients an opportunity to make a gift in honor of a caregiver.
2021 honorees: Karen Geheb, M.D., Aaron Scott, M.D., Blake Brackin, RN, Aileen Tolman, RN & Pullman Regional Hospital Medical Surgical Unit Staff, John Keizur, M.D. (2 awards), Erin Rose, ATC, Dennis Simpson, M.D., John Visger, M.D.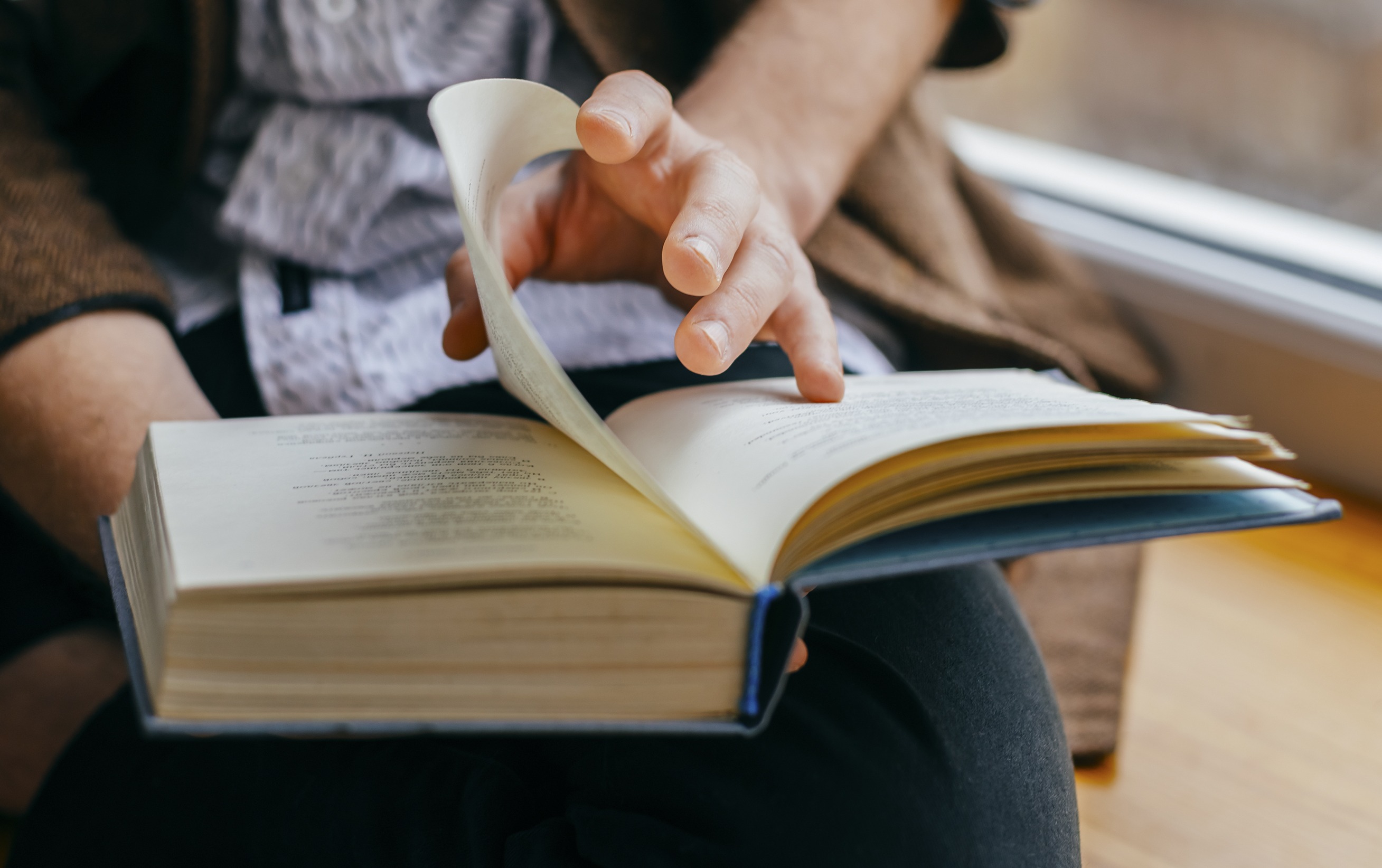 Generosity Inspires a Healing Environment
Jan Gaskins
Pre-Pandemic, Jan was one of our volunteers that ensured hospital reading materials were clean and looking their best for patients and visitors.
When volunteer programs halted, she jumped in and served countless plates of goodies to staff to keep them smiling and at their best for their patients.
Volunteer of the Year
Betsy Wheeler
When there is a job to be done, Betsy is always willing to jump in. She completes all of her volunteer work with accuracy and a smile.
Her positive attitude is contagious to others and she truly makes Pullman Regional Hospital a better place with her presence.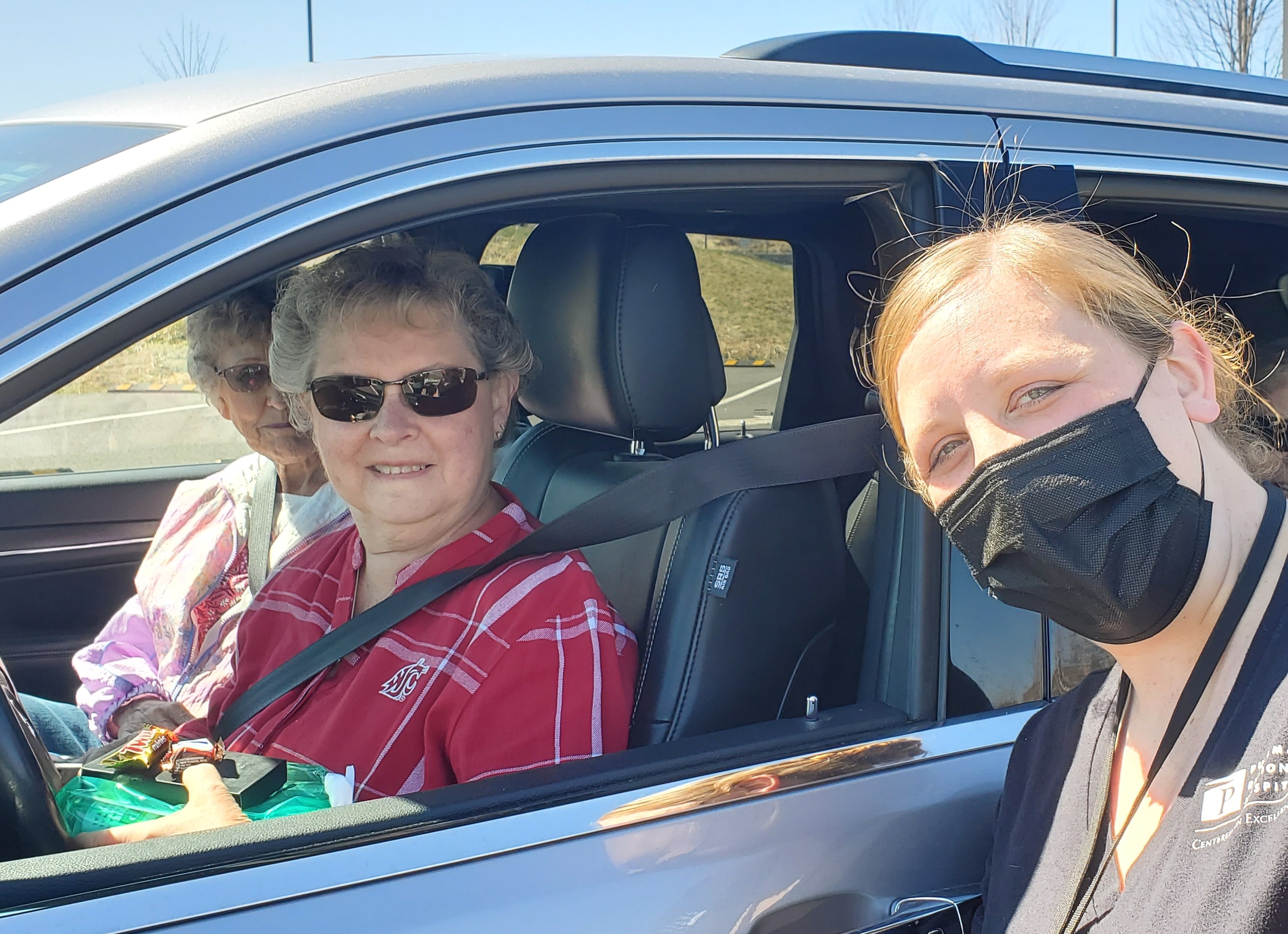 Generosity Inspires Patient Comfort
Cheryl Holman
Cheryl is a member of the creative team and takes a strong lead on the sewing of rice bags for the BirthPlace. Cheryl does a perfect job sewing, but also does a great job coordinating the needs for other sewers. She picks up supplies at the hospital to distribute and then delivers the finished product to back to the hospital ready to be distributed to patients and staff.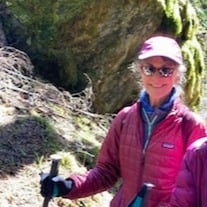 Generosity Inspires Partnership
Peggy McDonnell
Peggy was instrumental in launching our Story Time and Pen Pal programs this year. She jumped in to make the first Story Time video which not only acted as an example for others to create their videos, but encouraged others to participate as well. Peggy was also one of our first volunteers to join the Pen Pal Program where she has built a fun relationship with the little guy that she writes back and forth with.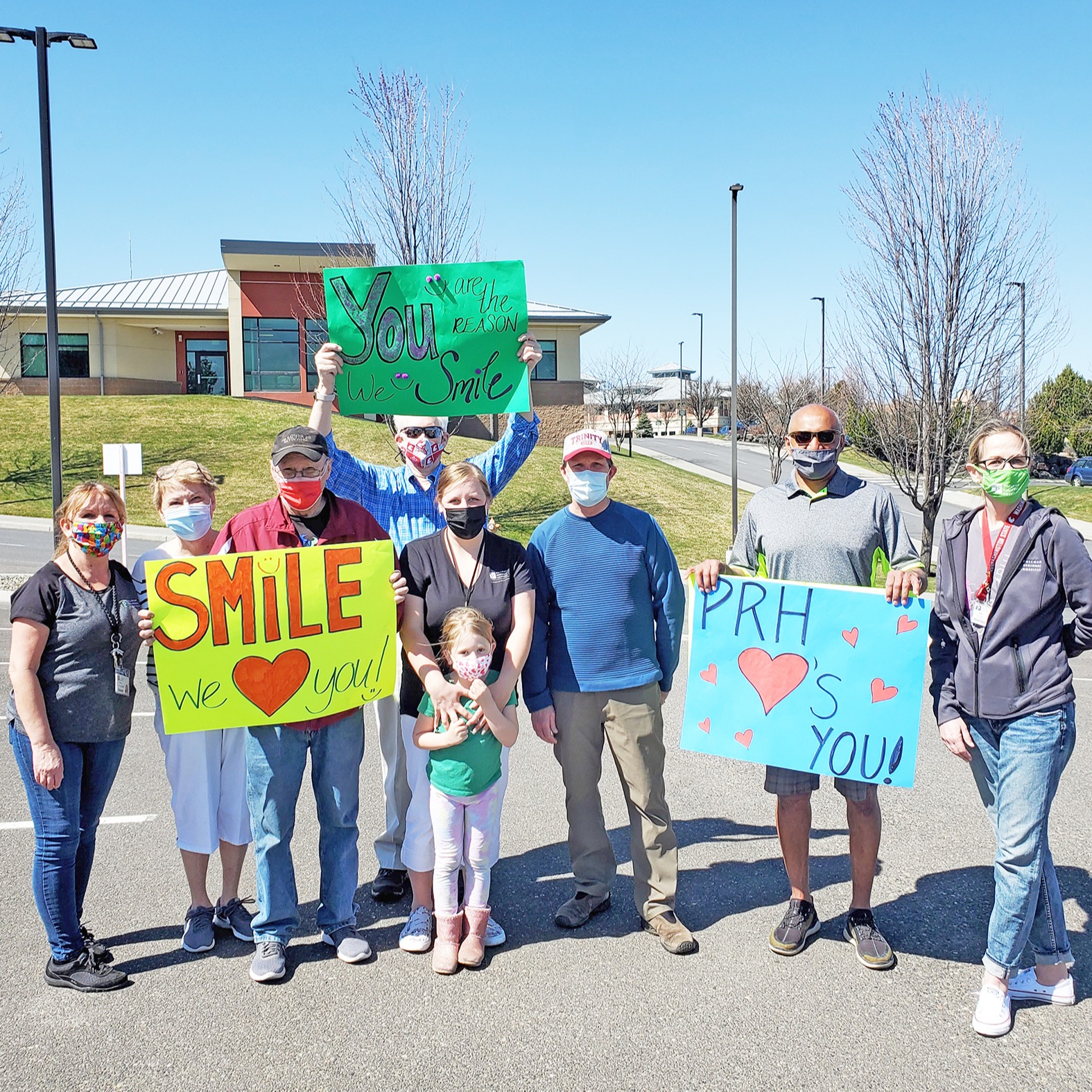 Volunteering
A Gift of Time
Did you know that in a typical year, Pullman Regional Hospital has over 200 volunteers serving over 18,000 hours?! Volunteers are an essential and valued part of Pullman Regional Hospital & Clinic Network. From greeting visitors at the front door to serving in the gift shop, enhancing the experience for patients and assisting at events- volunteers help each and every department at Pullman Regional Hospital continue to pursue excellence in healthcare.
COVID-19 Testing
In partnership with Incyte Diagnostics, Pullman Regional Hospital opened a COVID-19 Testing Center on October 7, 2021. Testing is provided at 690 Bishop Blvd. Ste. D in Pullman, WA 8:30am-5:00pm by provider order.
Incyte Diagnostics is processing all tests and staffing the Testing Center. The leased space for the Testing Center is supported by Pullman Regional Hospital; $20,000 in funding was provided by the Whitman County Health Network.
"We are so grateful to expand our partnership with Incyte Diagnostics; we worked together to make this happen in two weeks, and that really speaks to the flexibility and commitment of our regional partners," said Jeannie Eylar, Pullman Regional Hospital Chief Clinical Officer.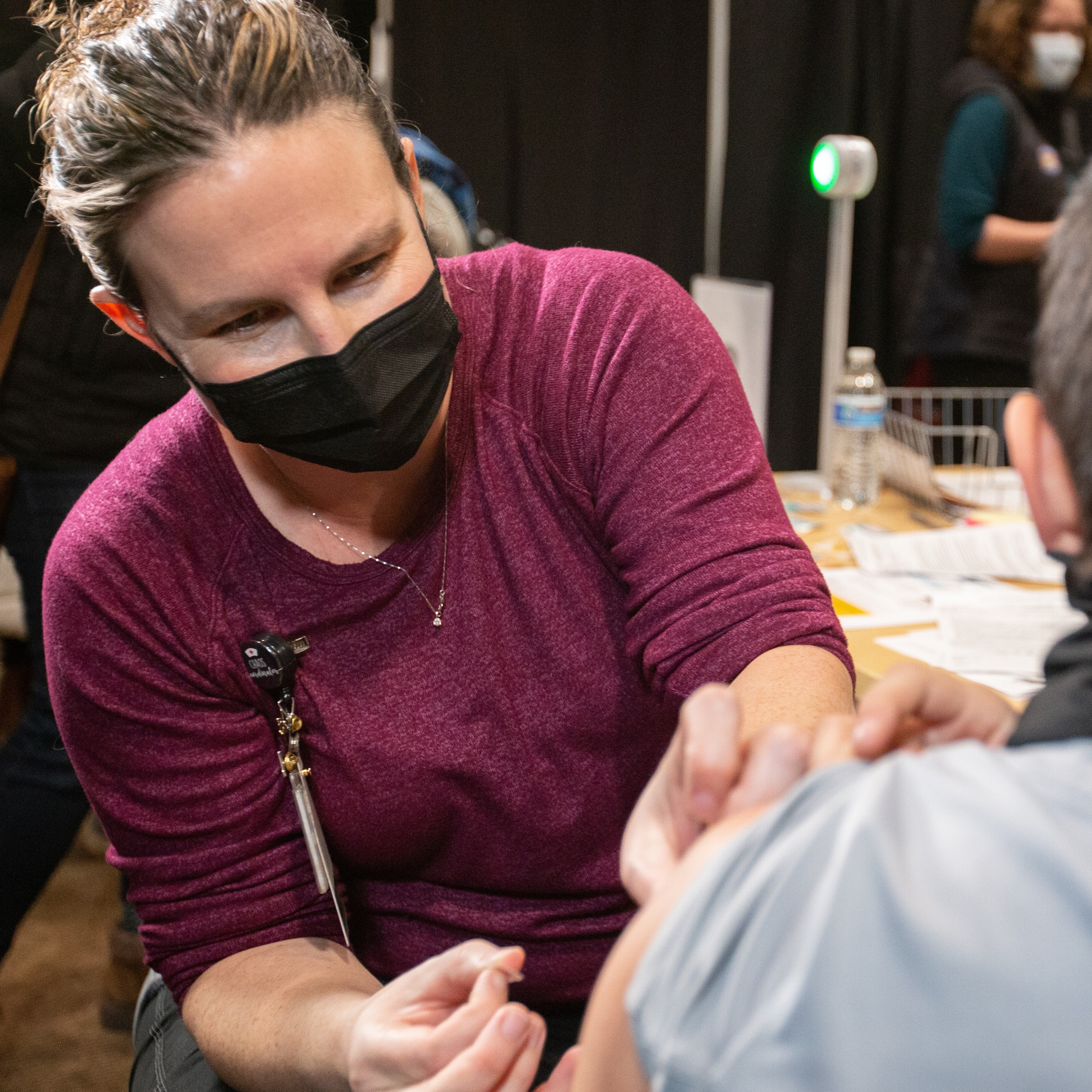 COVID-19 Vaccines
Pediatric Vaccine Clinic @ SEL
In November, the Center for Disease Control (CDC) authorized COVID-19 vaccines for children ages 5-11. Schweitzer Engineering Laboratories hosted pediatric vaccine clinics at the SEL Event Center in Pullman. Our provides and nurses attended and administered COVID-19 vaccines to the region's pediatric population.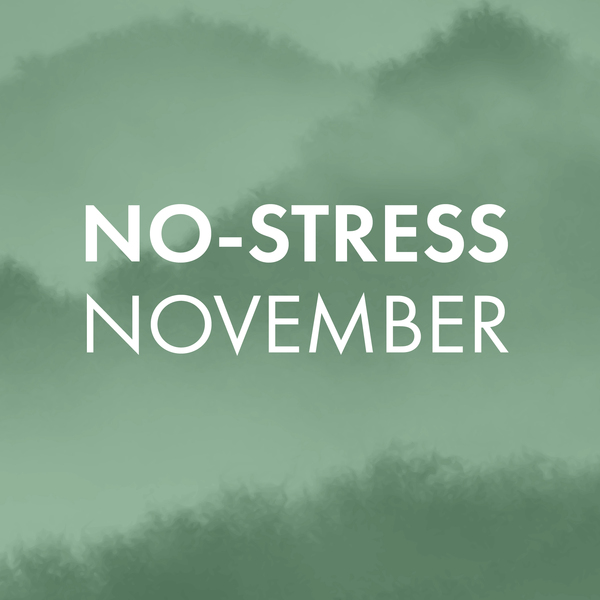 Resiliency
No Stress November
During the month of November, the Pullman Regional Hospital Wellness for Life and Generosity Inspires teams hosted activities to provide staff refreshment, relaxation, and appreciation.
Employees had the opportunity to participate in 15-minute massages, Prescription Pet visits, goody bags, gift cards to local restaurants, snacks, paraffin hand wax & more!
Clinic Network Visits
In 2020, there were 39,715 total clinic visits. In 2021, the total clinic visits was 50,076- a 26% increase. There was also a 22% increase in surgical procedures from 2020. This follows the emerging national trend that people were less likely to seek routine or non-emergent medical care in 2020.
Pullman Surgical Associates
In September 2021, Pullman Regional Hospital & Clinic Network opened Pullman Surgical Associates, offering general surgery, endoscopy, and gastrointestinal treatments for the region. Pullman Surgical Associates strives to provide patient-focused care: Surgical Excellence Simplified.
Family Medicine Residency Program
At the heart of healthcare are family medicine physicians. These doctors provide comprehensive health care through all stages of life, developing lasting, caring relationships with patients and their families. There is a critical need for family medicine physicians nationwide. The state of Washington is no exception. In rural areas, such as eastern Washington, it's one of the most difficult fields of medicine to recruit and retain physicians. Washington State University's Elson. S. Floyd College of Medicine and Pullman Regional Hospital are partnering to develop a solution by creating a Family Medicine Residency Program based in Pullman, WA.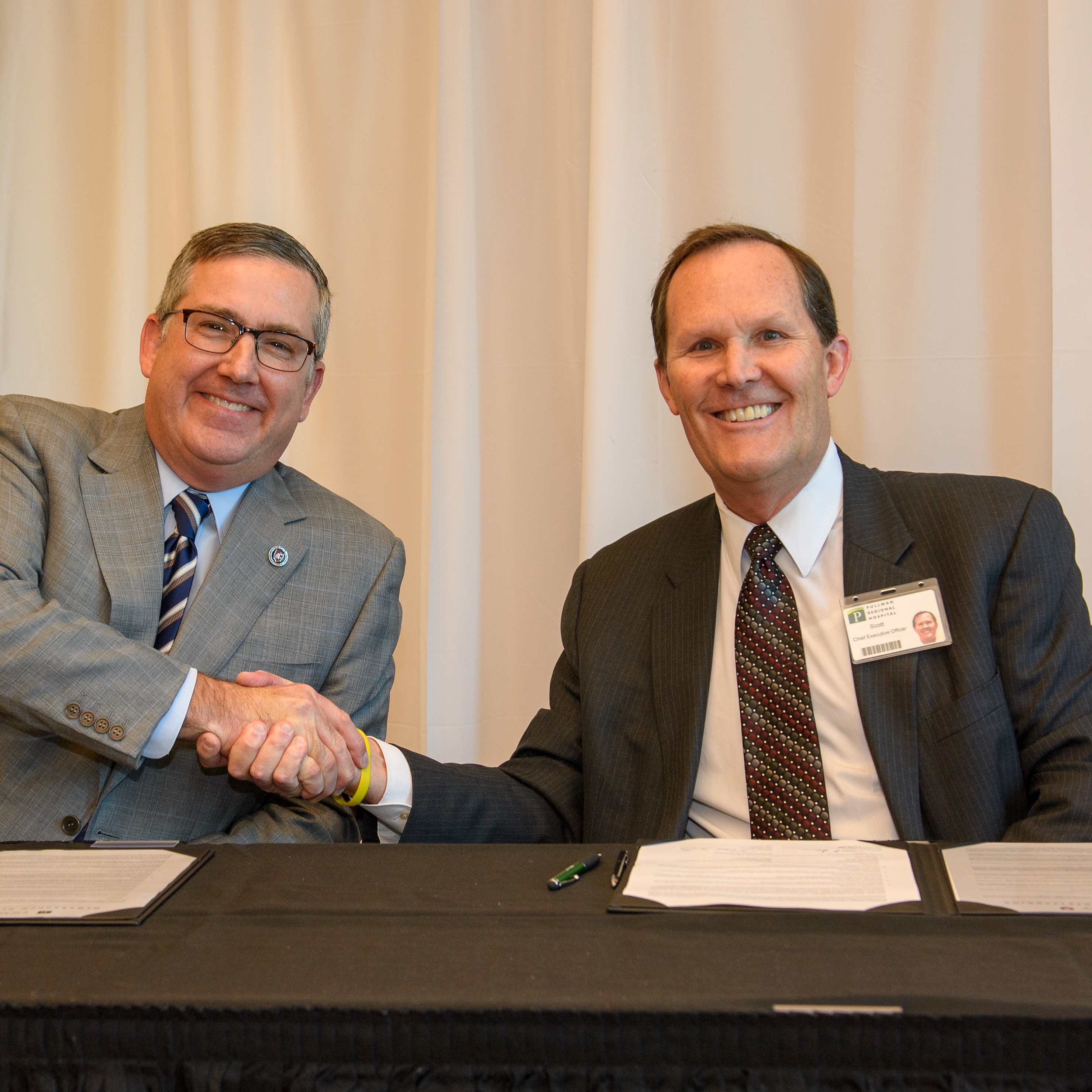 WSU College of Medicine
Washington State University Elson S. Floyd College of Medicine Earned Accreditation
Washington State University Elson S. Floyd College of Medicine has earned accreditation to start its first family medicine residency program in Pullman. Residents are set to arrive in Pullman in 2023.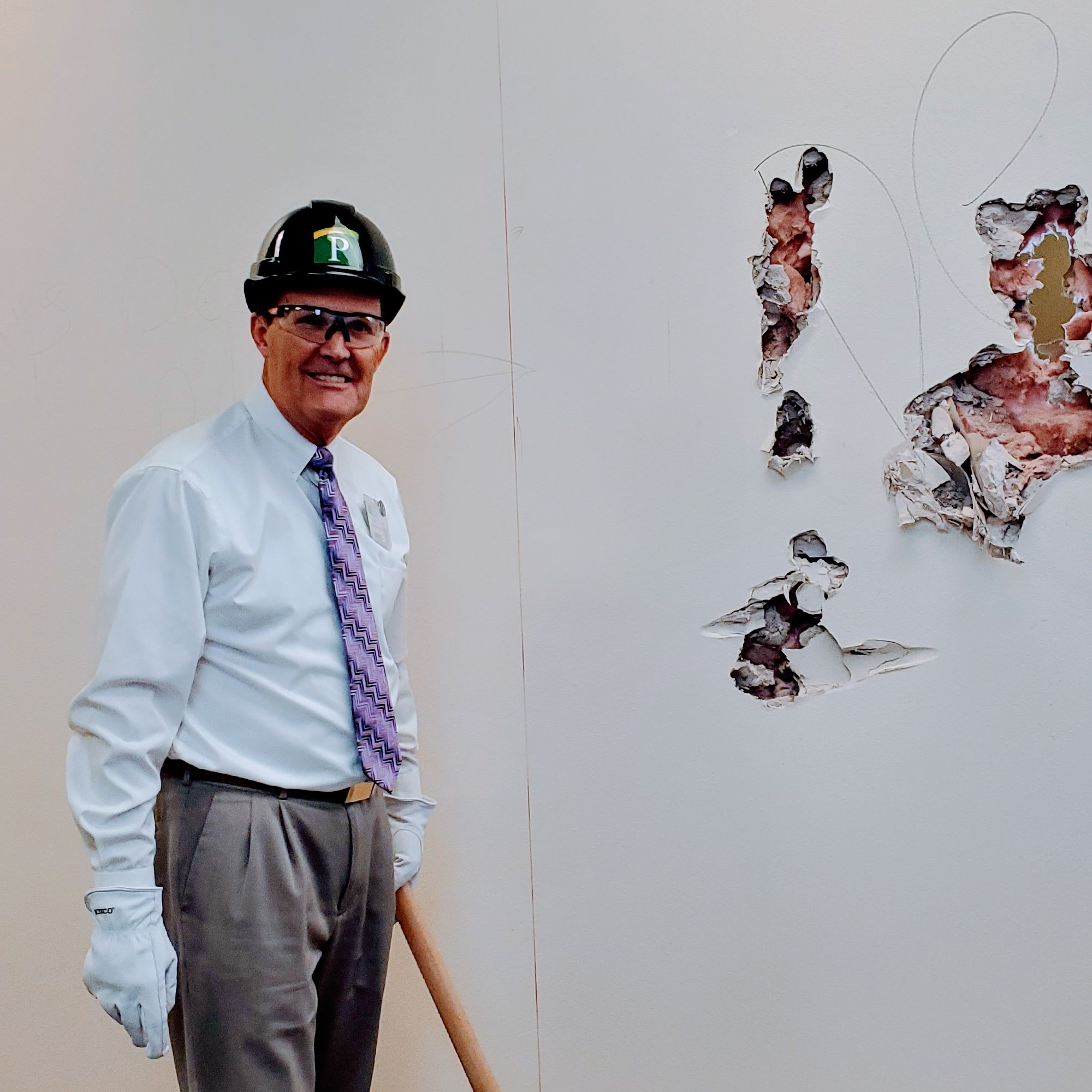 Groundbreaking
WSU Family Medicine Residency Clinical Space Fully Funded
With the WSU Family Medicine Residency clinical space fully funded and physician residents slated to arrive in Pullman Spring 2023, we are building a premier program to attract top tier residents who stay local and serve our communities. Philanthropy is essential as we take steps to ensure Pullman recruits, trains, and is home to doctors of the highest caliber.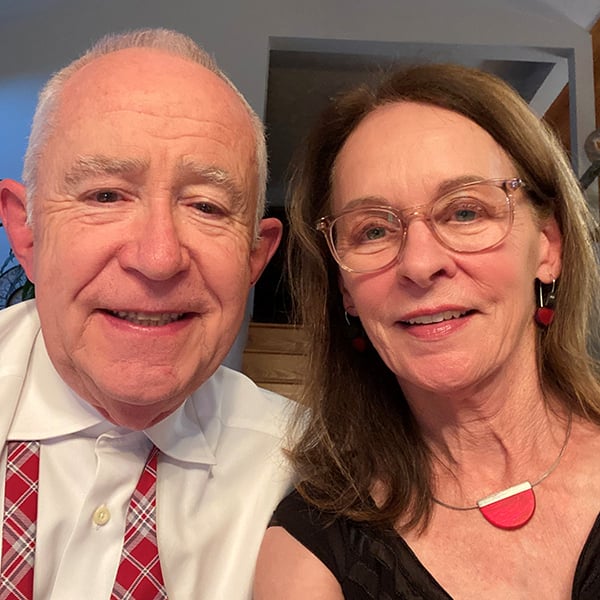 Tom & Linda Nihoul Story
Small Towns, Big Investments and Bold Returns
The Nihouls gave $250,000 to support access to rural medicine through the Family Medicine Residency Program. "When we were learning about the joint efforts of WSU and Pullman Regional Hospital to establish a residency program in Pullman, it really resonated with us."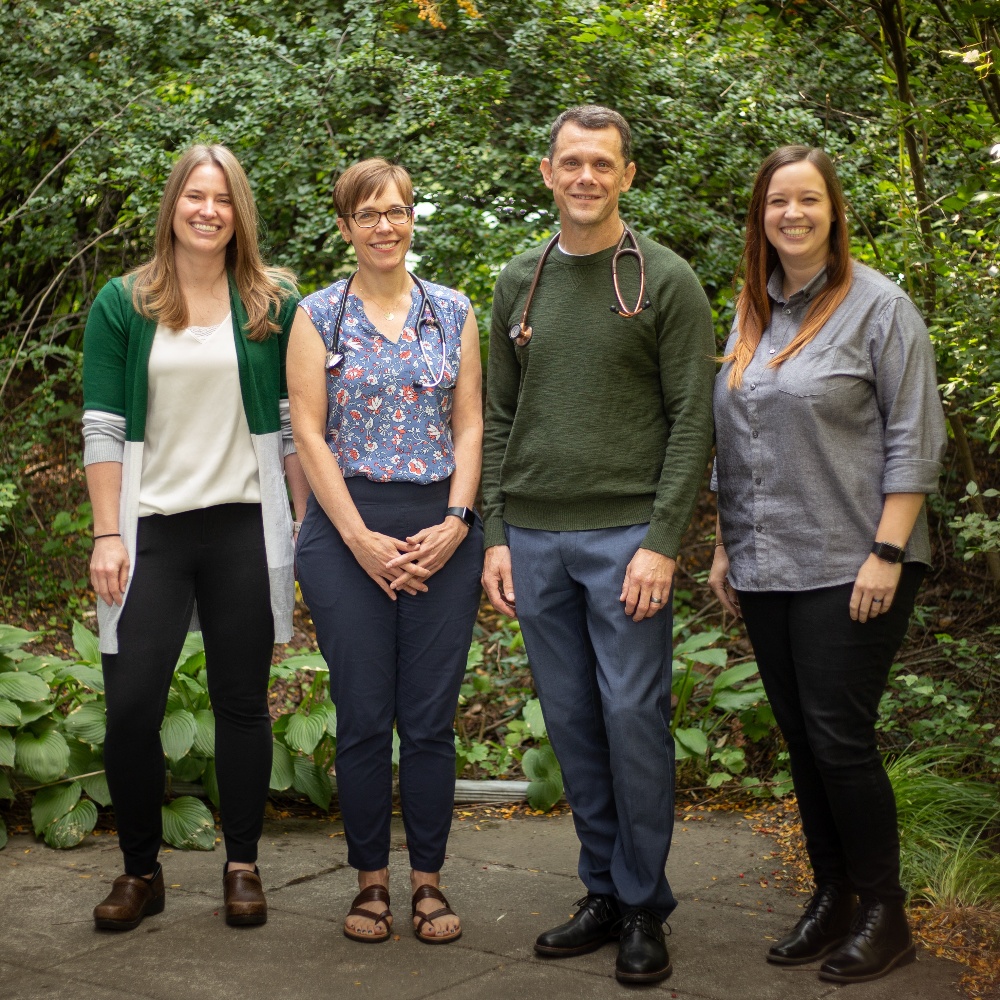 Primary Care
Palouse Health Center, located in Palouse, WA, is moving into a brand new space! The move is slated to happen in fall 2022 and will provide space for more exam rooms, procedure, and administrative spaces.
Pullman Family Medicine is dedicated to providing inclusive primary care on the Palouse. Pullman Family Medicine makes a point of using gender-inclusive terminology. Staff are trained to use correct pronouns and names. "We make every effort to care for each patient to the best of our abilities, no matter their age, race, sexual orientation, gender identity, political affiliation, et cetera," said Dr. Laura Baker. The team listens to patients to help support their own health goals.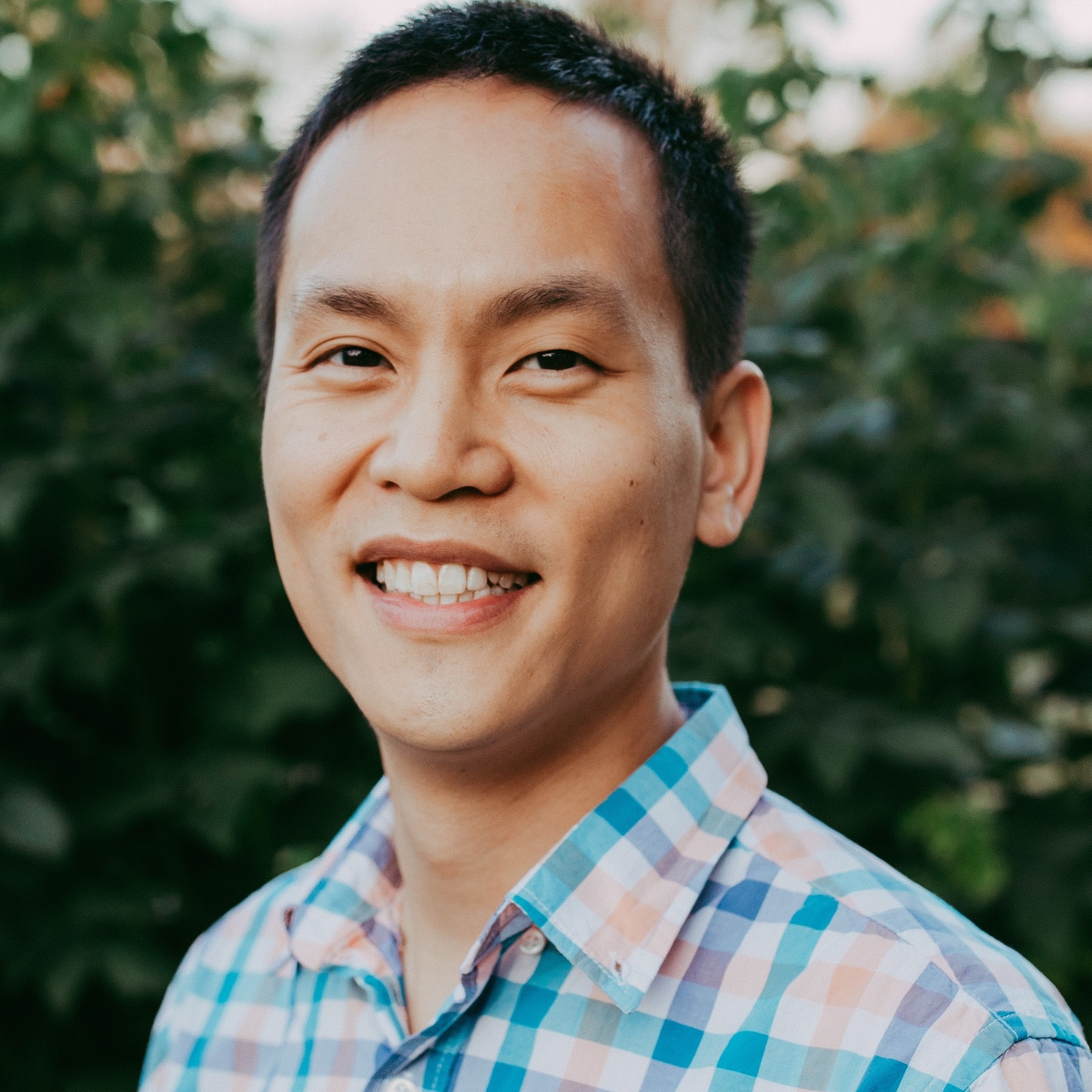 Pediatrics
Meet Dr. Jonathan Lee
Dr. Lee joined Pullman Regional Hospital's pediatric medicine practice, Palouse Pediatrics, in 2021. He sees patients in both the Moscow, ID and Pullman, WA offices. Dr. Lee earned an undergraduate degree from the California Institute of Technology in electrical and Computer engineering. He attended Medical School at the University of Oklahoma Health Sciences Center and completed his residency at Seattle Children's Hospital. He holds a certification through the American Board of Pediatrics.
One of Dr. Lee's favorite parts of his job (and what he considers the greatest privilege of his work) is meeting a family with a new baby and being able to take care of that child from infancy until adulthood. Dr. Lee says that "Seeing your kids at least once a year helps us to connect and make sure they are growing perfectly."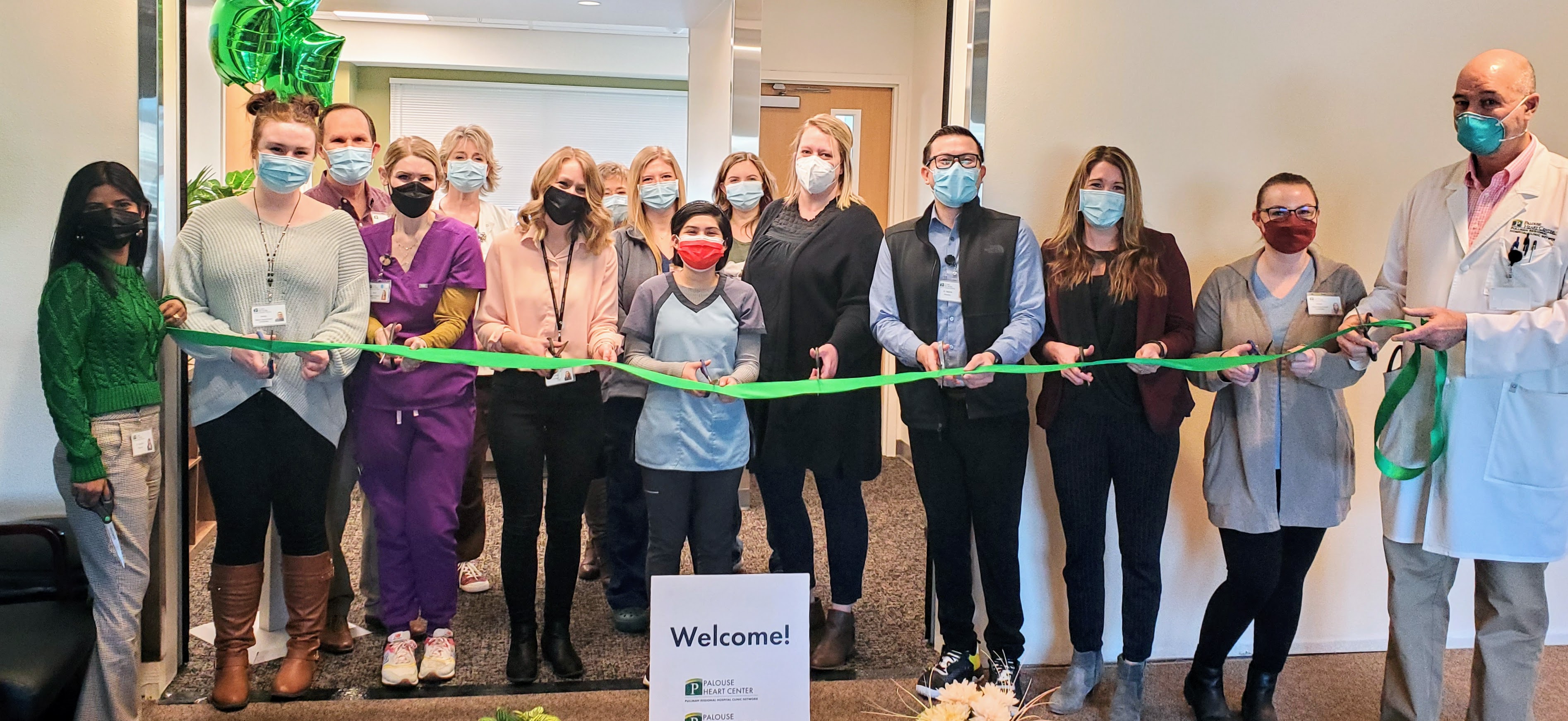 Clinic Consolidation
Palouse Heart Center, Palouse Psychiatry & Behavioral Health and Palouse Sleep Medicine are now all located on the second level of Pullman Regional Hospital in suite 201, next to Palouse Medical.
"We recognized there are strong relationships with heart, sleep and mental health," said Karly Port, Chief Clinic Network Officer for Pullman Regional Hospital. "Locating these practices in one space at the hospital allows these providers to work more effectively and efficiently through team medicine."
A shared space supports important collaboration with other physicians. There are strong relationships with sleep health, heart health and mental health—allowing for Dr. David Jones (Cardiologist), Dr. Usha Nandhini (Sleep Medicine Specialist), and Dr. Erik Bayona (Psychiatrist) and his behavioral health colleagues to work together more conveniently through team medicine.

Also new is care coordination: care coordinators, who are registered nurses, can work with patients to check in after procedures, find answers to questions quickly and schedule appointments.
Orthopedic Center of Excellence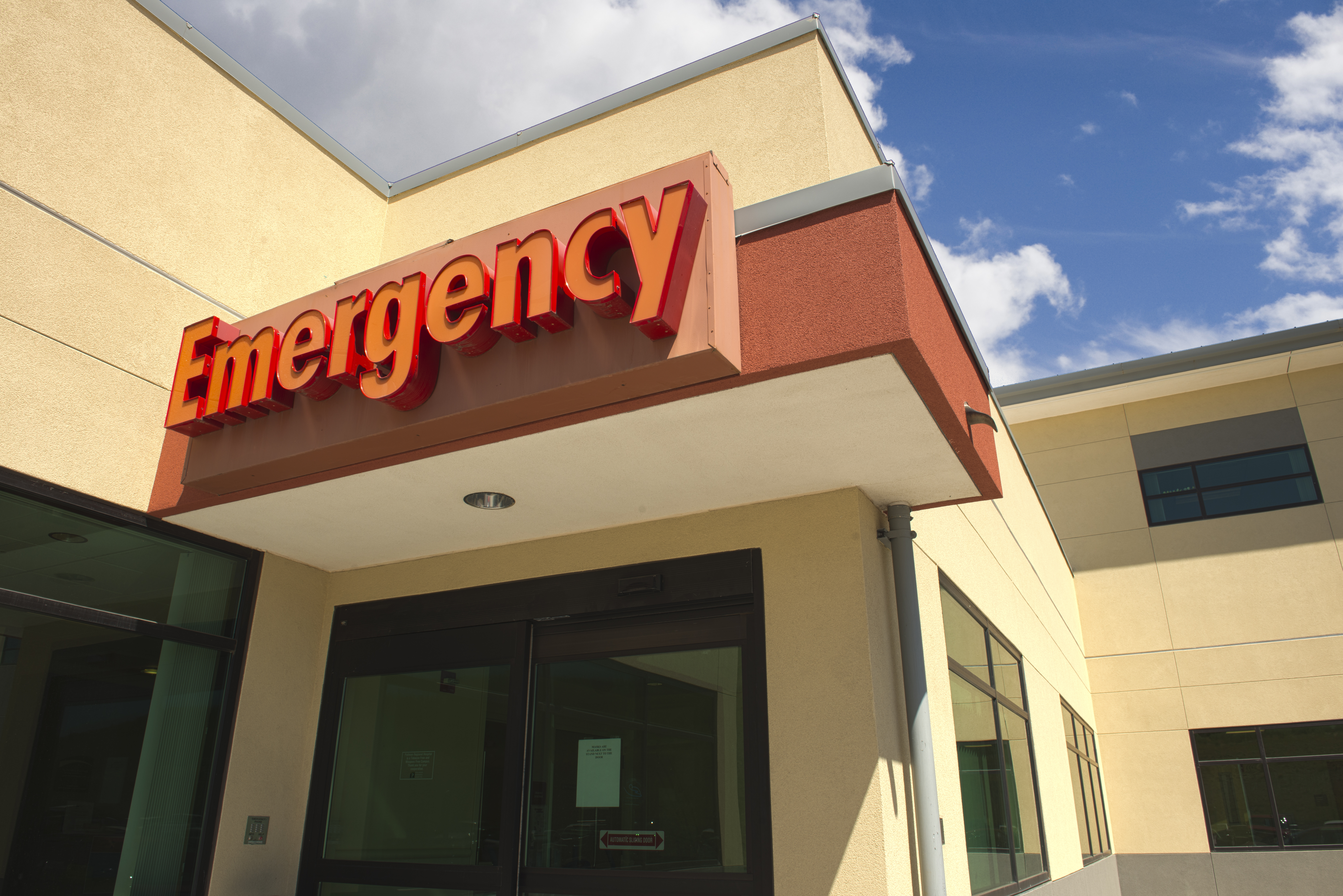 Emergency Department
Pullman Regional Hospital's Emergency Department is open 24 hours a day, 7 days a week, 365 days a year. There were a total of 12,676 Emergency Department visits in 2021, and a 14% increase from 2020.
Despite the COVID-19 pandemic's chaos, the Emergency Department was able to lower their average "door to doctor" time from 7 minutes to 5 minutes! That means less time waiting for emergency care for you and your loved ones!
Center for Learning & Innovation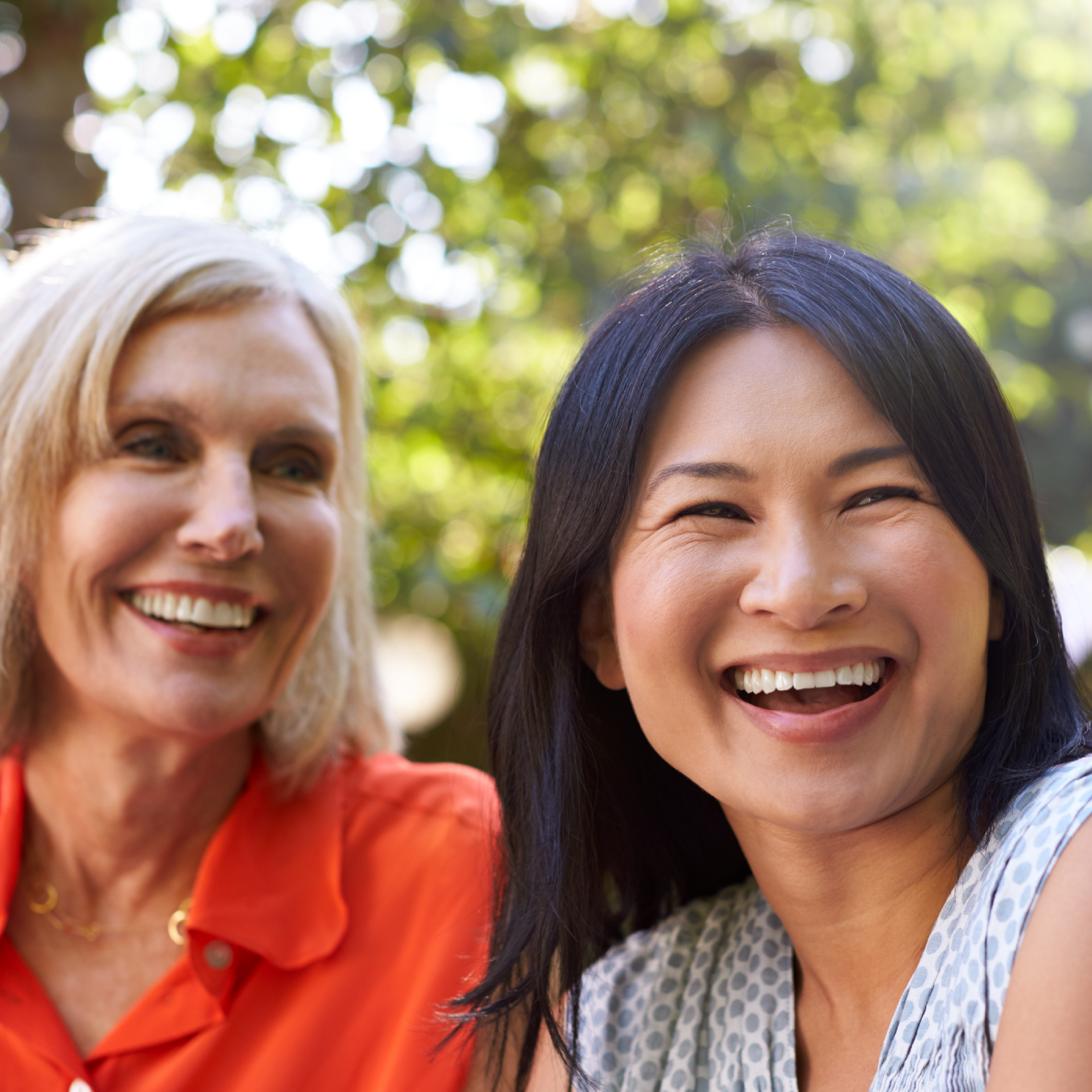 Women's Wellness Wednesdays
Coffeehouse-Style Conversations with Healthcare Providers
These monthly events provide participants with access to facts, information about current trends in healthcare, and an opportunity to ask health professionals questions in a conversational way. Guests included Dr. Nancy Panko, Dr. Erik Bayona, Employee Health Nurse Diane Whittick & more!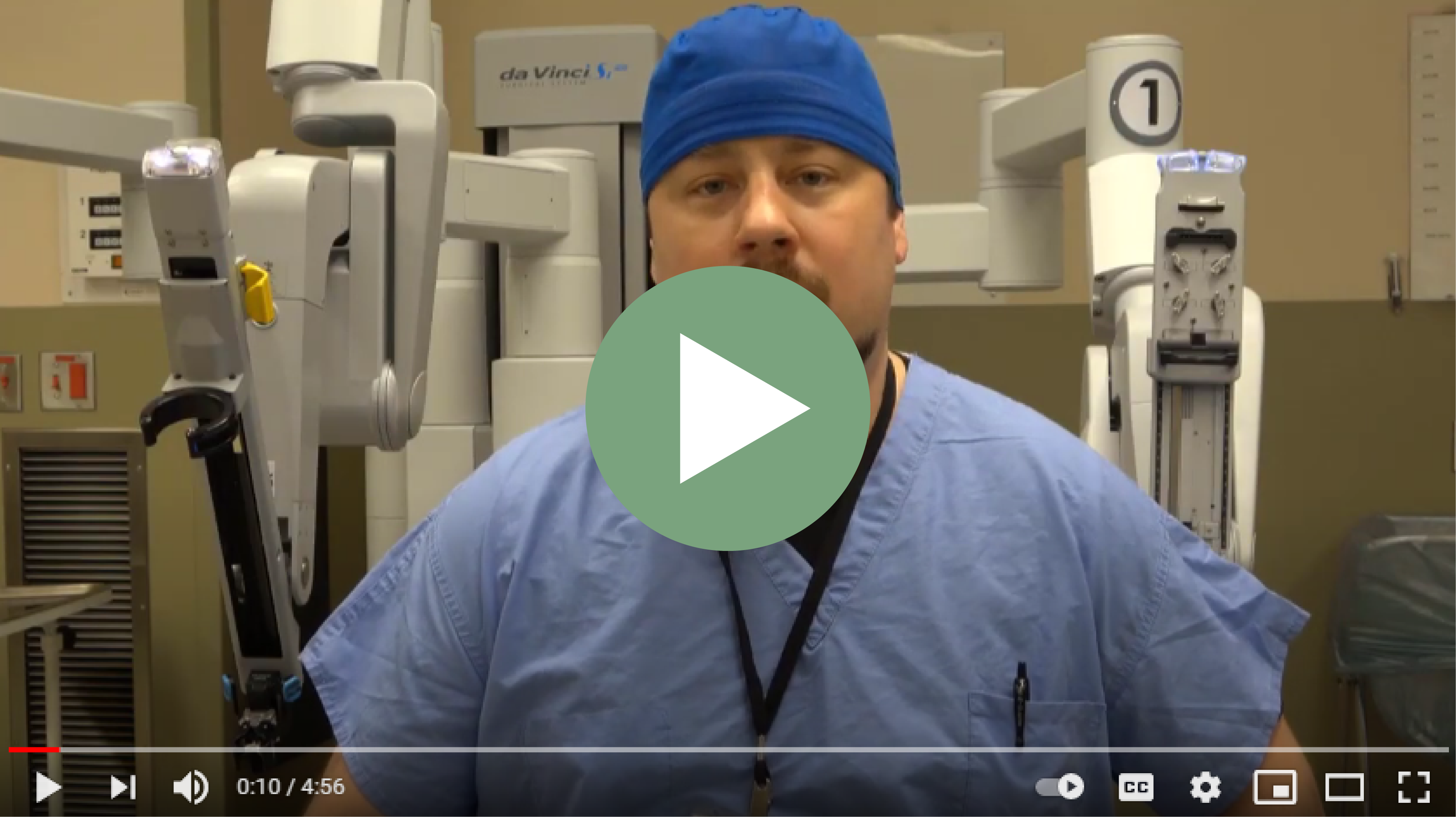 Tech Talks
Monthly Educational Videos
Each month, a different Pullman Regional Hospital employee was featured in a short video talking about a new and exciting development or technology in their area. These education pieces were an important part of engaging with the community during the COVID_19 pandemic. Learn about the C-Arm X-Ray System, 3-D Tomosynthesis, MARTTI interpretation service & much more!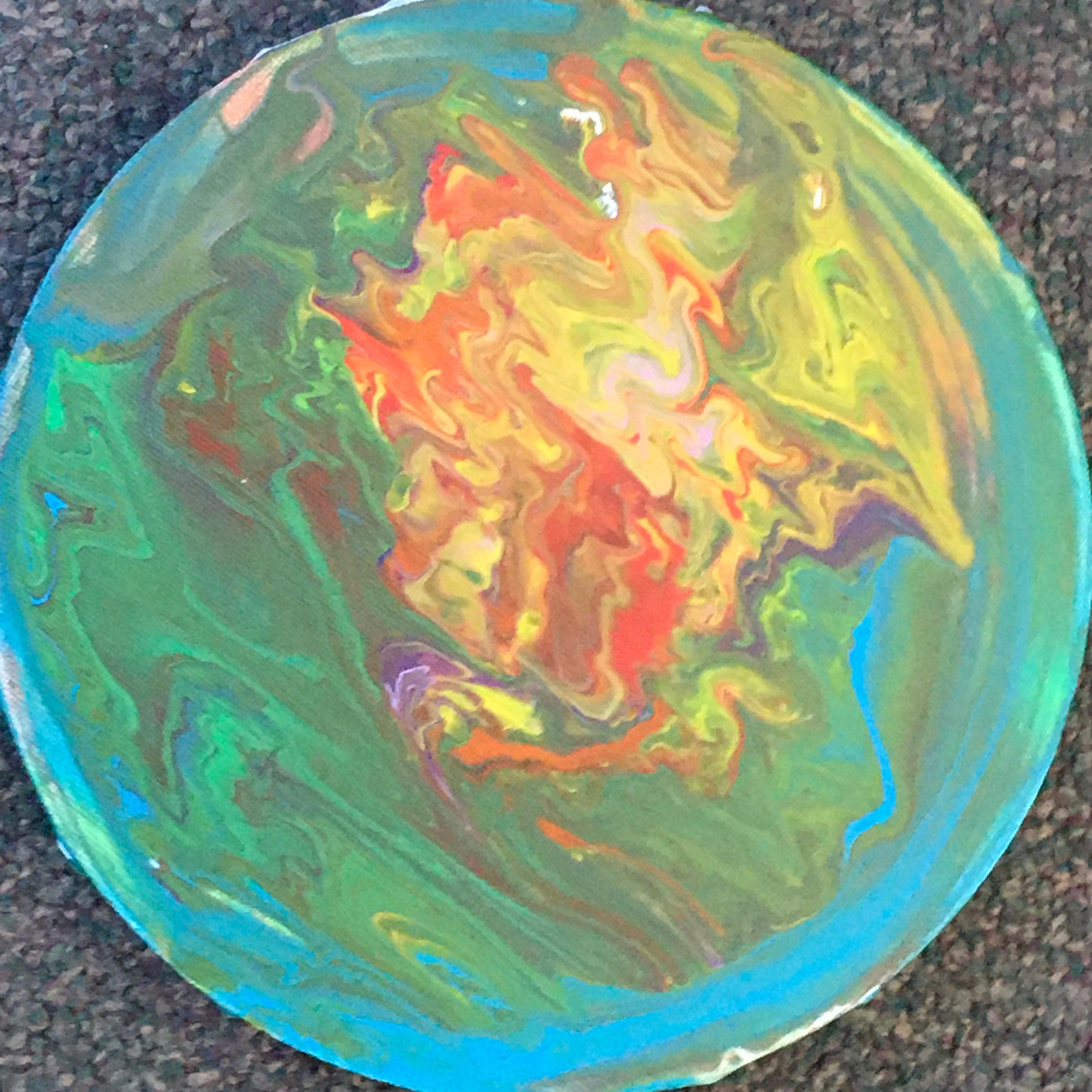 Health Education Art
Partnership with WSU's Children Center
H.E.ART's goal is to providing children with a vehicle to help them adapt and engage in learning and express themselves when they can't find the words, especially when learning about big topics like their bodies and health. The hospital has received approximately 375 pieces of children's art that have been displayed throughout the hospital.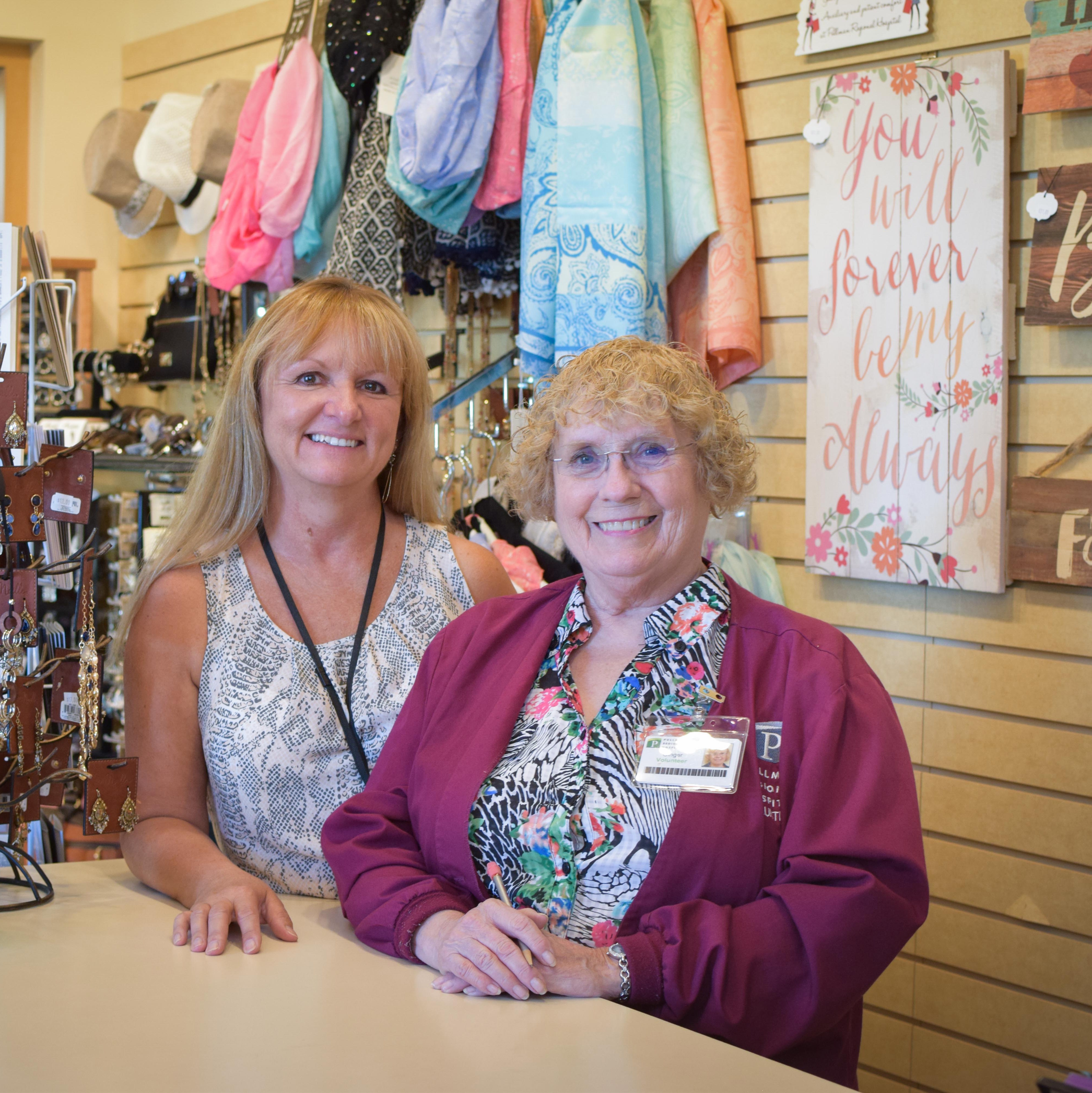 Pullman Regional Hospital Auxiliary
2021 Grant Awards
In 2021, 15 grants were awarded totaling nearly $20,000! Your support of Diane's Gift Garden, Have-a-Heart, the Christmas Tree Raffle and becoming a member of the auxiliary made these grants possible.
2021 grant recipients:
BirthPlace- Sleep Sacks & Toiletries
Care Coordination- Backpacks of info/supplies for newly diagnosed Type 1 Diabetics, End of Life comfort care items
Emergency Department- Play Station, TV and Virtual Reality Set for patient distraction therapy
MSU/ICU- 2 iPads for patient education and distraction therapy, 6 Video Monitors for Patient Rooms, Pediatric Play Cart Restock, Ostomy Model
Infection Prevention- Sanitation Station
Same Day Services- Procedural Sedation Certification for 21 RNs
Summit Therapy- Pediatric Swing, Outdoor Seating
Volunteer Services- Rice Bag Materials
All Departments- Stuffed Animals for Pediatric Patients
Gratitude & Growth
Thank you for helping Pullman Regional Hospital Foundation secure over $3.1 million to fund robotic-assisted technology, train future primary care physicians and expand care coordination in the region. Only gratitude can be expressed to the 563 donors and friends who affirm Pullman Regional Hospital and quality care in the region. The 21-member Foundation board, led by Karlene Beaumont, provided exceptional governance so that your investments meet your care needs and those of the community. The Next Era of Excellence Campaign Committee co-chaired by Wayne Druffel and Glenn Johnson successfully completed the three-year project securing over $7.6 million. If you include the 2020 COVID-19 Emergency Fund the total grows to $8.6 million. Wayne, Glenn and 10 members (Ken Casavant, Carol Chipman, Mike Connell, Kyle Hazelwood, M.D., Jean Logan, Garth Mader, Steve Mader, Tony Poston, First Lady Noel Schulz, Pat Wright), helped Pullman Regional Hospital, "exceed excellence" and set the stage for service growth. In the midst of COVID-19 pandemic challenges the Foundation is grateful to all who continue to support the hospital and help make this a resilient, healthy community.
- Rueben Mayes, MBA CFRE, Chief Development And External Relations Officer
Next Era of Excellence Cabinet Members (2019-2021)
Glenn Johnson (co-chair), Mayor, Pullman
Wayne Druffel (co-chair), Farmer, Business Owner
Pat Wright, City Council, Foundation President
Ken Casavant, Retired WSU Professor
Carol Chipman, Past Campaign Chair (Endowment)
Kyle Hazelwood, M.D., Orthopedic Surgeon
Jean Logan, Community Member
Garth Mader, Marketing Executive
Steve Mader, Farmer, Business Owner
Tony Poston, President of College Hill Group
Mike Connell, Senior AVP, WSU Foundation
Goal: $2,500,000
Raised: $3,110,739
Foundation
In 2021 the Pullman Regional Hospital Foundation raised $3,110,739- exceeding the goal by 124%!
The Next Era of Excellence
Campaign goal: $6 million | Funds raised: $7,670,280 million
Additional funds raised for COVID-19 Emergency Fund: $1,001,600
Timeframe: 2019-2021
Number of gifts: 8,275 | Number of donors: 955
Campaign co-chairs: Glenn Johnson, Mayor of Pullman; Wayne Druffel, 5th generation farmer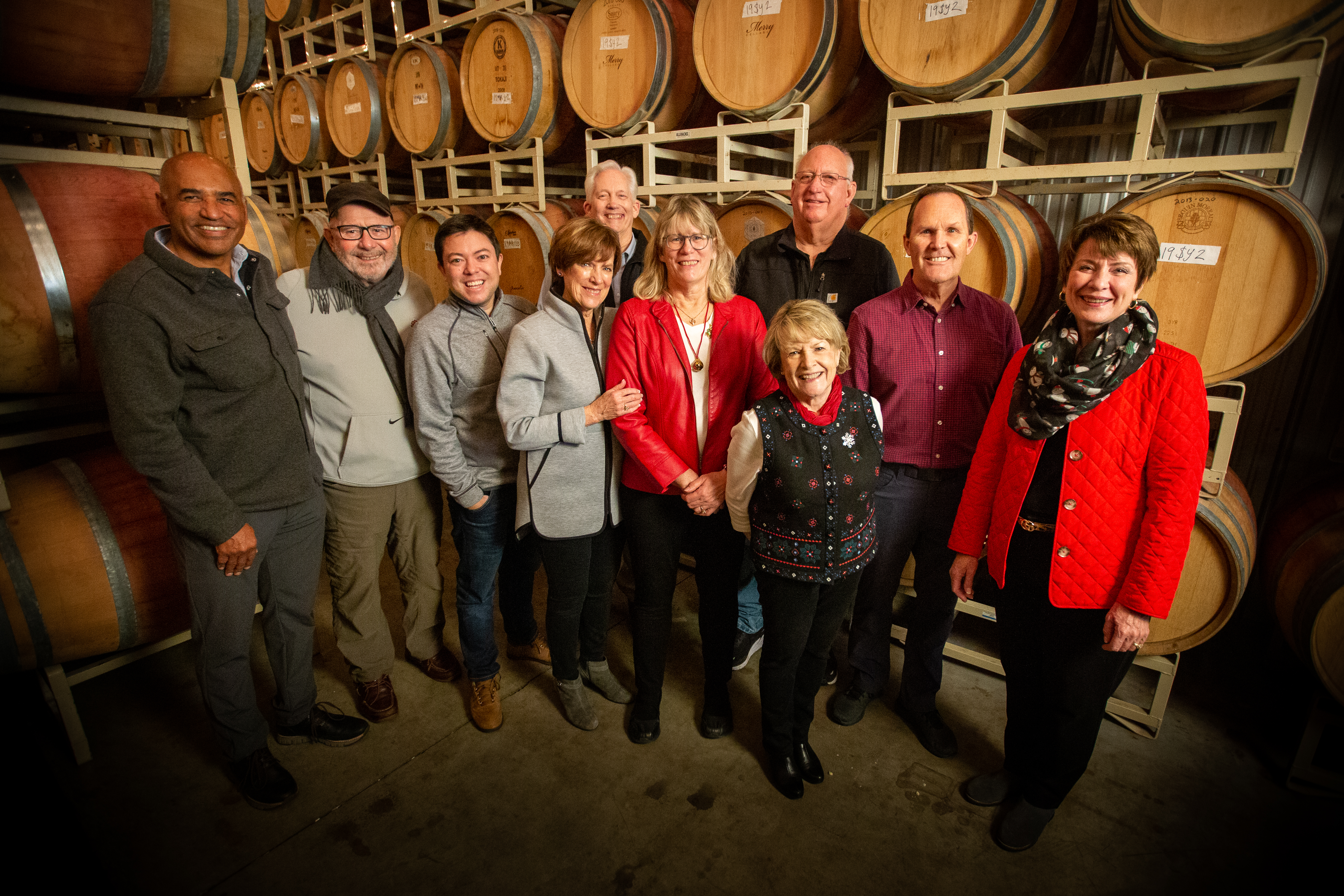 The Next Era of Excellence was the largest comprehensive campaign in the history of Pullman Regional Hospital and supported three central projects to elevate patient care today and for future generations.
The Next Generation of Family Medicine Physicians
A campaign capstone project was funding for the Washington State University Elson S. Floyd College of Medicine (ESFCOM) Family Medicine Residency Center at Pullman. The Next Era of Excellence campaign cabinet and staff worked collaboratively with the WSU Foundation and ESFCOM to educate donors in the region. $1.55 million was raised, fully funding construction of the center, which is located in the heart of the hospital. During their three-year residency program in Pullman, physician residents will finish their training, partner with local physicians and treat patients at the center.
Orthopedic Excellence & High School Student-Athlete Safety
A second key project was funding additional space for the Orthopedic Center of Excellence. The successful completion of this project provided additional orthopedic patient rooms, physician offices and an x-ray room.
Surgical Excellence
One of the last projects funded in the campaign was next-generation da Vinci robotic-assisted surgery technology.
Next Era of Excellence Campaign Cabinet
Pullman Regional Hospital has designated space in the hospital to recognize the Next Era of Excellence Campaign Cabinet, Foundation board and donors who made the campaign a success.
Wayne Druffel-Co-Chair
Glenn Johnson-Co Chair
Scott Adams (PRH Representative)
Ken Casavant
Carol Chipman
Mike Connell (WSU Foundation Representative)
Karen Geheb, MD
Jean Logan
Garth Mader
Steve Mader
Tony Poston
Noel Schulz
Pat Wright (PRH Foundation Board Representative)
New Foundation Board Members
Karin has worked for the WSU Foundation since 2004. She serves as the Director of Foundation Relations focusing on securing gifts and grants from private foundations in support of programs across the university. Karin has worked in the non-profit sector most of her career including ten years at the Community Action Center in Pullman.
Karin grew up in Sweden and got her master's degree from the University of Gothenburg. Her two sons were both born at Pullman Memorial Hospital on the Pullman campus and she is a proud Coug Mom.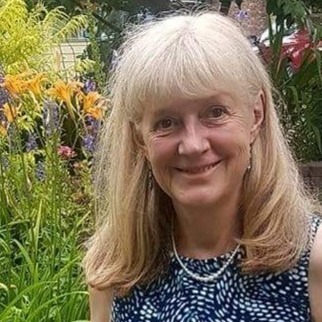 Karin Neuenschwander
Director
Dr. Bergmann attended the University of Minnesota, graduating with degrees in liberal arts and medicine. He received further training in pediatrics and began professional life as a health provider for children. Looking for an additional challenge, a year was spent in a pediatric critical care fellowship at the Children's Hospital of British Columbia in 1988. Dr. Bergmann is certified by the American Board of Emergency Medicine and the American Board of Pediatrics in the subspecialty of pediatric emergency medicine.
Dr. Bergmann joined Pullman Memorial Hospital in 1999 in the department of emergency medicine. Dr. Bergmann is proud of his 19 years at the hospital, noting the growth of the staff, medical specialties, and moving into the new facility as exciting eras. Dr. Bergmann retired from the hospital in 2017.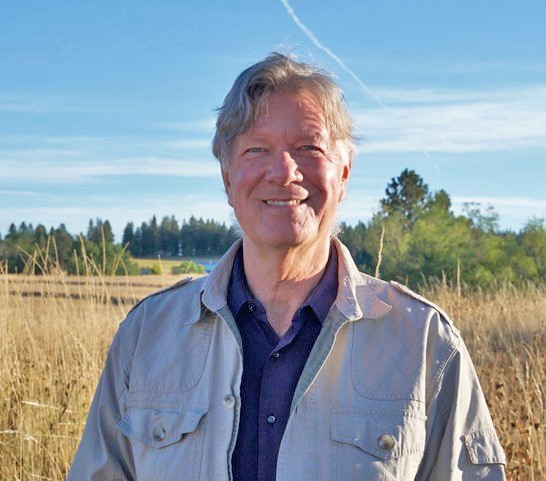 Stephen Bergmann, MD
Director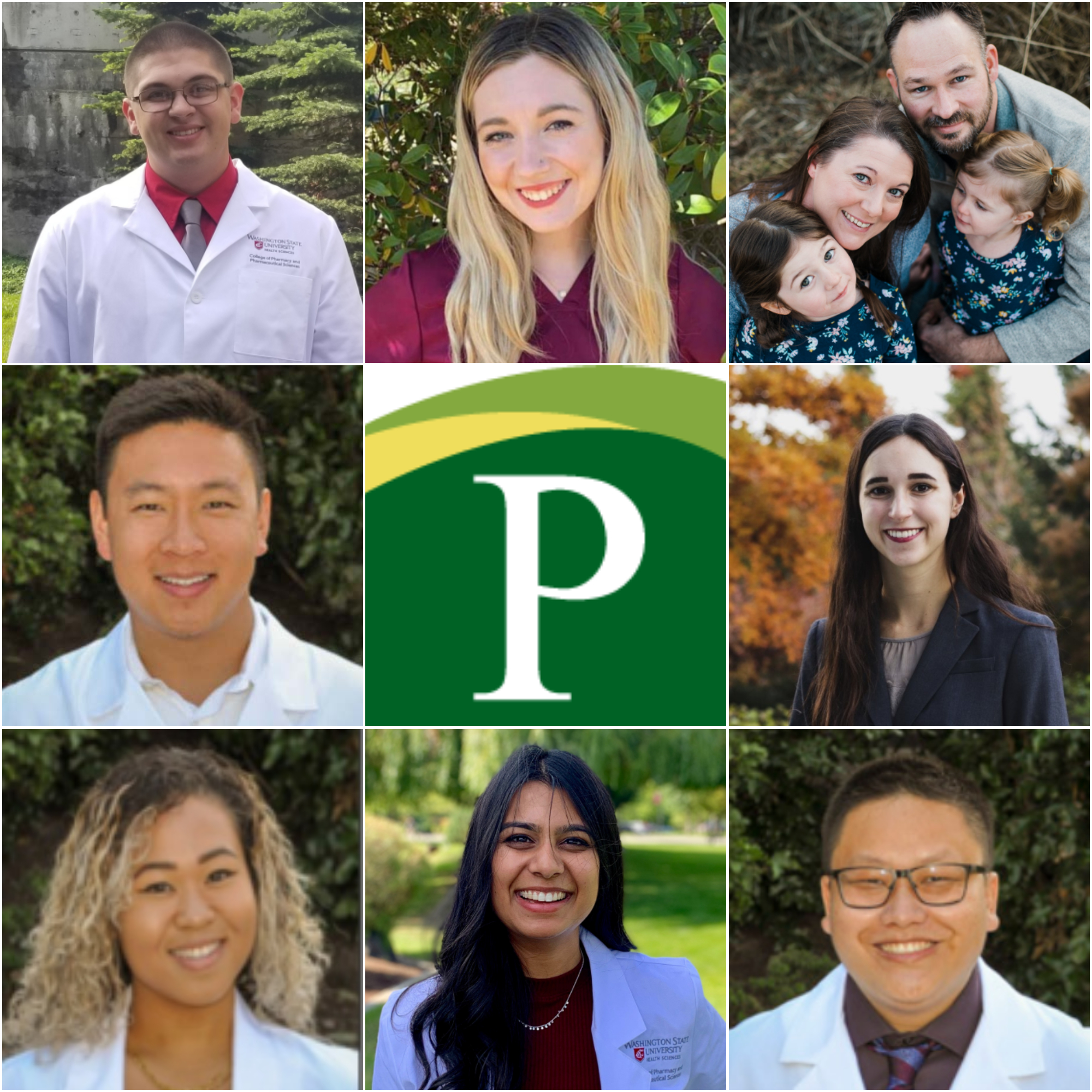 2021 Bill Gaskins Pharmacy Scholars
The Bill Gaskins Pharmacy Scholarship, established in 2013, honors Bill Gaskins, Washington State University alumnus, instructor, mentor, WSU Athletic Hall of Fame inductee and retired Director of Pullman Regional Hospital Pharmacy. Upon his retirement from Pullman Regional Hospital after 43 years of service, the Pullman Regional Hospital Foundation established the Bill Gaskins Pharmacy Scholarship Fund to honor Bill and assist Pharmacy student interns and residents training in rural pharmacy.

2021 scholarship recipients:
Austin Friedly

Bailey Mae Powers

Dana Rabourne

Frank Liu

Kennedy Erickson

Alaysia Brown

Reyna Jash

Vong Chang
2021 Staff Education Award Recipients
The Pullman Regional Hospital Foundation's Governance Committee reviews applications and awards funds twice a year for Pullman Regional Hospital employees with Staff Education Awards and RN to BSN Education Awards.
2021 scholarship recipients:
Janine Lawrence

Tanya Shull

Abby Anderson

Hannah Kasperick

Hannah Kimball

Madisen Hollingshead
RN to BSN scholarship recipient: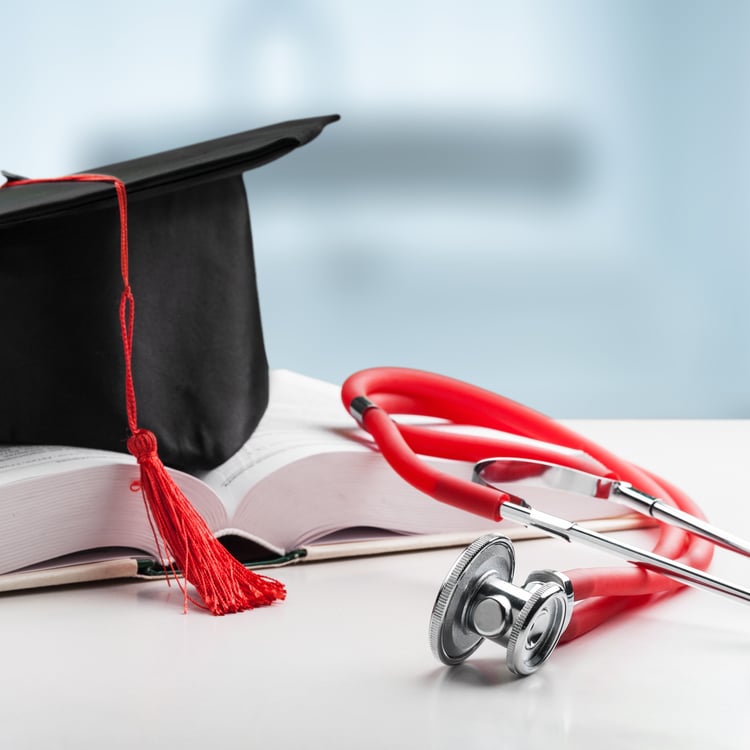 NEW!

CEO Circle
The Pullman Regional Hospital CEO Circle highlights community leaders and philanthropists who go above and beyond in helping our hospital exceed excellence. By donating ($5,000+) to the Pullman Regional Hospital Foundation, their transformational gifts provide lasting impact on the healthcare delivered at Pullman Regional Hospital.
Avista Corporation
Avista Foundation
Barbara Johnson
Carol Sales-Rydbom
Chipman & Taylor Chevrolet
College Hill
CollinsWoerman Architecture
Coverys
Cynthia and Norm Whittlesey
D. Girard Clark, Jr.
David and Nicole Whitehead
David Christy Insurance Agency, Inc.
Don and Mary Ann Parachini
Donald and Marianna Matteson
Dr. Ed and Laura Tingstad
Dr. Gerald Early
Dr. James and Kris Duffy
Dr. Richard Caggiano and Dr. Karen Karpman
Dr. Stephen and Sharon Hall
Dr. Stephen and Verna Bergmann
Ed and Beatriz Schweitzer
Empire Health Foundation
Garth and Christi Mader
Gary Smith
Ginny and Carl Hauser
Gordon Sedlacek
Greg and Jeannie Eylar
INNOVIA Foundation
James and Jean Logan
Jeff and Angie Feuerstein
Jesse and Alison Weigley
Kenneth and Dorothy Casavant
Kenneth Gibson
Larry and Kate Gross
Les and Tracy Ruhs
M.J. Murdock Charitable Trust
Marcia Buehler
Mark and Lola Dissmore
Mary S. Schweitzer
METER Foundation
Mike and Bernadette Berney
Mike and Christine Sodorff
Mike and Dede Boone
Mike Rask and Jackie Thomas-Rask
Myrtle Fulfs
Norm and Jessie Druffel Family
Norm Apperson
Orbie and Orbie Gray
Pullman Anesthesia
Pullman Regional Hospital Auxiliary
Ray and Pat Wright
Robert and Eileen Eng
Schweitzer Engineering Laboratories, Inc.
Scott and Sharon Adams
Steffens Foundation
Sunderland Foundation
Susan Gormsen
Swire Coca-Cola
Tom and Faye Neill
Tom and Linda Nihoul
Tony and Emily Poston
VMRD, Inc.
Wysup Chrysler, Jeep, Dodge, Ram & Imports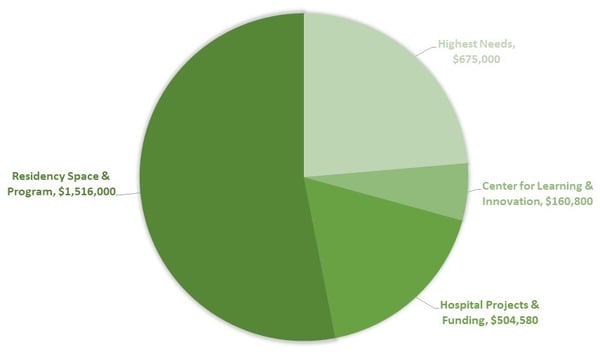 2021 Highest Needs
In 2021, the Pullman Regional Hospital Foundation had the following fundraising priorities: a new da Vinci Surgical System, Residency Program Clinical Space, Orthopedic Center of Excellence
The cost to raise a dollar (CTRD) was $0.25, with a $4.05 return on investment (ROI).
Turning visitors into leads.
Going the Distance
60% of donors live in Pullman, WA

20% of donors live outside of Washington state
There was a total of 563 donors in 2021, 102 of which were new. Donor retention was 45.2%, and first year retention was 10.5%.
Donors in 2021 hailed from 11 states, as well as Canada: Alaska, California, Florida, Idaho, Illinois, Kansas, Minnesota, Oregon, Texas, Washington
Planned Giving
Using your required minimum distribution from an IRA to support Pullman Regional Hospital can make a difference in your community and on your taxes. Leave your Legacy: To learn more about the joy of giving, contact the Pullman Regional Hospital Foundation at 509-332-2046 or online: pullmanregional.org/foundation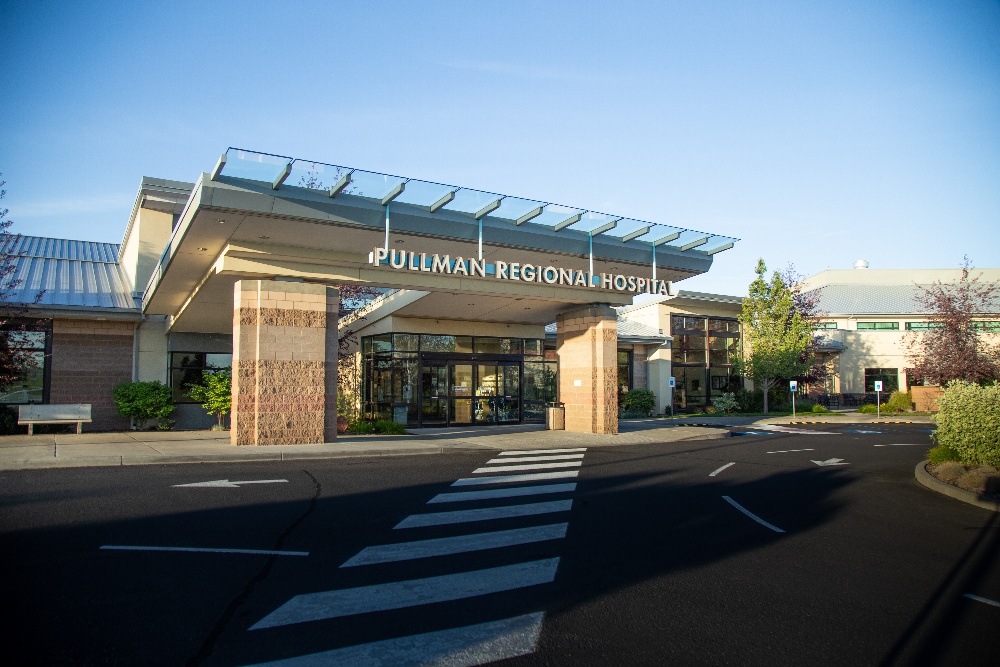 The Pullman Regional Hospital Legacy Society honors individuals who make long-term charitable commitments to Pullman Regional Hospital Foundation through planned giving. Your contribution creates a legacy that will enrich our community for years to come.
Scott and Sharon Adams
Stacey Aggabao
Spencer and Rae Alisch
Drs. Richard Caggiano and Karen Karpman
Suzan Carter
Ken and Dorothy Casavant
Laura Child
Carol Chipman
Dave and Denise Christy
Charles and Carrie Coen
Philip and Kim Cook
Dr. Gerald Early
Jeff and Jill Elbracht
Anonymous
Dr. Kenneth Gibson
Carol Gordon
Merle Harlow
Ed and Toni Harrich
CS "Jack" and BettyJo Hilliard
Frederick K. Lange
Shawn and Laure' Larsen
Dr. Peter Mikkelsen and Anna Lim
James and Marji Neill
Tom and Linda Nihoul
Bruce and Barbara Palmer
Sid and Penne Pierson
Joe and Tamira Pitzer
Jan Pyle
Michael and Carol Rydbom
Barney and Marcia Saneholtz
Joshua and Jamie Smart
John and Patricia Snyder
Mike and Christine Sodorff
Jesse and Alison Weigley
Patrick and Karen Wuestney
Looking Towards the Future: Next CEO
The Pullman Regional Hospital Board of Commissioners have named Matt Forge, MHA, Pullman Regional Hospital's incoming Chief Executive Officer.
Slated to arrive in Pullman in August 2022, Forge will serve as Assistant CEO until November 2022, when the Board will authorize a transfer of chief executive officer/superintendent duties from current CEO, Scott Adams, to Forge.
Forge has served as President & CEO of Osceola Medical Center in Osceola, WI and as Chief Administrative Officer for Essentia Health overseeing St. Mary's & Clearwater Valley Hospital and Clinics in Orofino Idaho and St. Mary's Hospital and Clinics in Cottonwood, ID. He earned a Master of Healthcare Administration degree from the University of Minnesota's School of Public Health and a Bachelor of Sciences degree from the University of Idaho, College of Business.