Pediatric Pelvic Health
Urinary or fecal incontinence, bed-wetting, and constipation are very traumatic conditions for children to experience. These can lead to issues at home, at school, and with friends and family members. Physical therapy may help your child with these conditions. Holli Parrish, DPT, and Kim Fletcher, DPT are specially trained in Pediatric Pelvic Health Physical Therapy and are dedicated to helping your child, while making treatment fun and interactive.
Pelvic therapy treatment can help the following:
Stress incontinence (urine leakage with jumping and playing.)
Urge incontinence (strong sudden urges)
Pelvic pain
Constipation
Fecal Incontinence
Giggling Incontinence
Physical therapy treatments include:
Pelvic floor muscle training
Surface EMG
Manual therapy for the pelvic floor and hip musculature
Joint Mobilization
Patient-specific exercises targeting the pelvic floor musculature
Frequently Asked Questions
Do I need a referral from a doctor?
Yes. Although your insurance may allow you to attend Physical Therapy without a prescription or referral, it is required that you have a provider managing your overall health care. Many conditions involving the pelvis can be medical in nature and require a physician examination to rule out more serious conditions. It is also helpful to have a medical provider with whom we can coordinate care and discuss your health as a team
What will we do on my first visit?
First, we will talk. We will review any forms that you bring in, and you will have the opportunity to share your history and concerns. The exam will be discussed with you so that you can have any questions answered right away. Your exam may include observing how you move your body, and specific tests of your joints, muscles, and nerves. If you come to the clinic for pelvic rehabilitation, an assessment of your pelvic muscles (externally via observation) may be valuable, and you and your child have the option to choose or refuse any part of the treatment with which you don't feel comfortable. This portion of the exam will be thoroughly explained to you after your history is taken and you will have an opportunity to ask questions.
What is biofeedback?
Your therapist may use surface EMG (electromyography), a form of biofeedback. This includes placing small sensors on your body so that you and your therapist can get a better idea of you are coordinating your muscles. Biofeedback means that you will be able to get information about how your muscles are working and this will be displayed as a graph or bar on a computer screen.
Do you do internal work?
No, not on children.
Will my insurance cover this?
Most insurance companies will cover physical therapy for pelvic rehabilitation. Please check with your insurance company or our billing department if you have any specific concerns.
Pediatric Pelvic Health Providers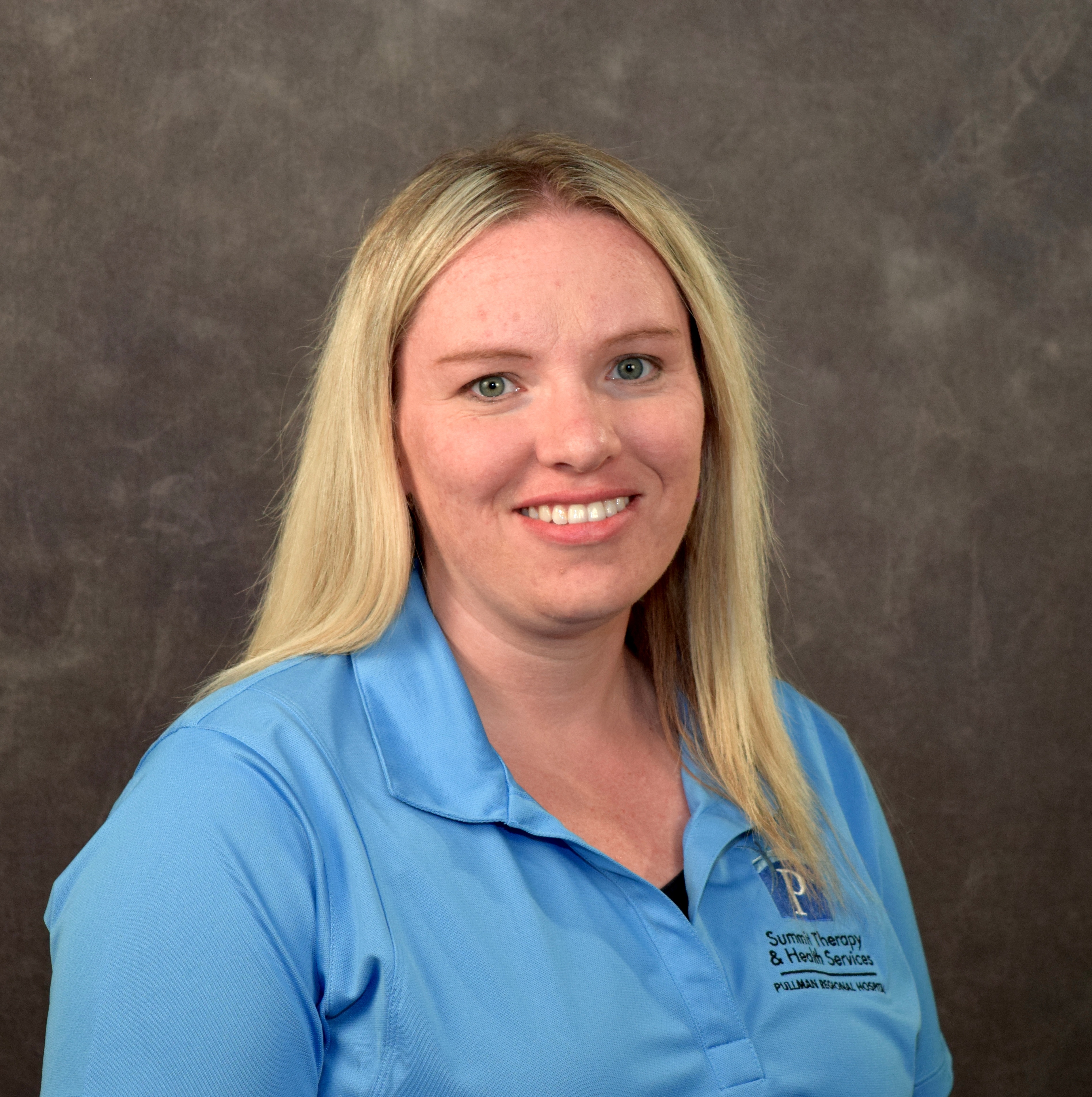 Kim Fletcher, PT, DPT, PRPC
Physical Therapist | Certified Pelvic Rehabilitation Practitioner
A Moscow native, Kim returned to the Palouse following graduation from Eastern Washington University with a Doctorate in Physical Therapy. After working many years as an outpatient orthopedic physical therapist she sought further education to allow her to better serve patients with pelvic dysfunction, pregnancy and postpartum conditions. She has gone on to earn her Pelvic Rehabilitation Practitioner Certification (PRPC) after several years of focused work in the area of Pelvic Rehabilitation.
Special interests in the area of pelvic health include pregnancy and postpartum conditions, coccyx dysfunction, incontinence, bowel dysfunction, and pelvic pain. Outside of work she enjoys spending time with her 2 children, playing hockey and golfing with her husband.