The 2018 Health Innovation Summit was a major success thanks to Becky Highfill, Noel Nicolai, and the countless volunteers who helped put it on. We were proud to showcase our vision of the Next Era of Excellence and one-stop care, and facilitate an open discussion on the challenges and aspirations for the healthcare system.
"What a night! Our goal for the 2018 Health Innovation Summit was to inspire creativity and spark conversation about what our community wants for an ideal healthcare experience. What we heard was insightful, thought-provoking and genuine. Thank you for spending an evening to help us shape the Next Era of Excellence in healthcare." - Becky Highfill, Director, Center for Learning and Innovation
Attendees were asked to write down what the ideal healthcare experience would look like. Here's a visual representation of the feedback.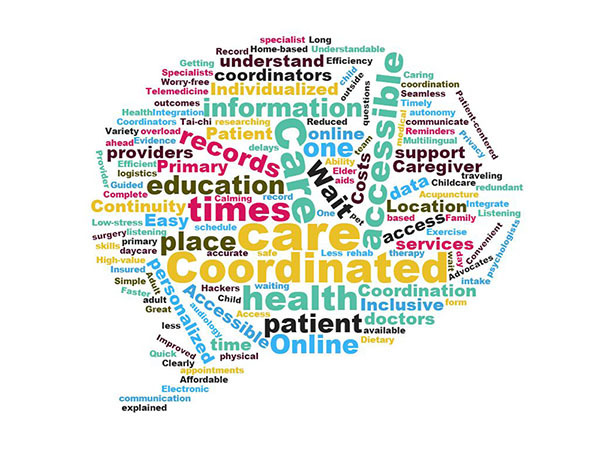 If you were not able to attend the event, please enjoy the recorded program and photos below.
Videos:
Photos: