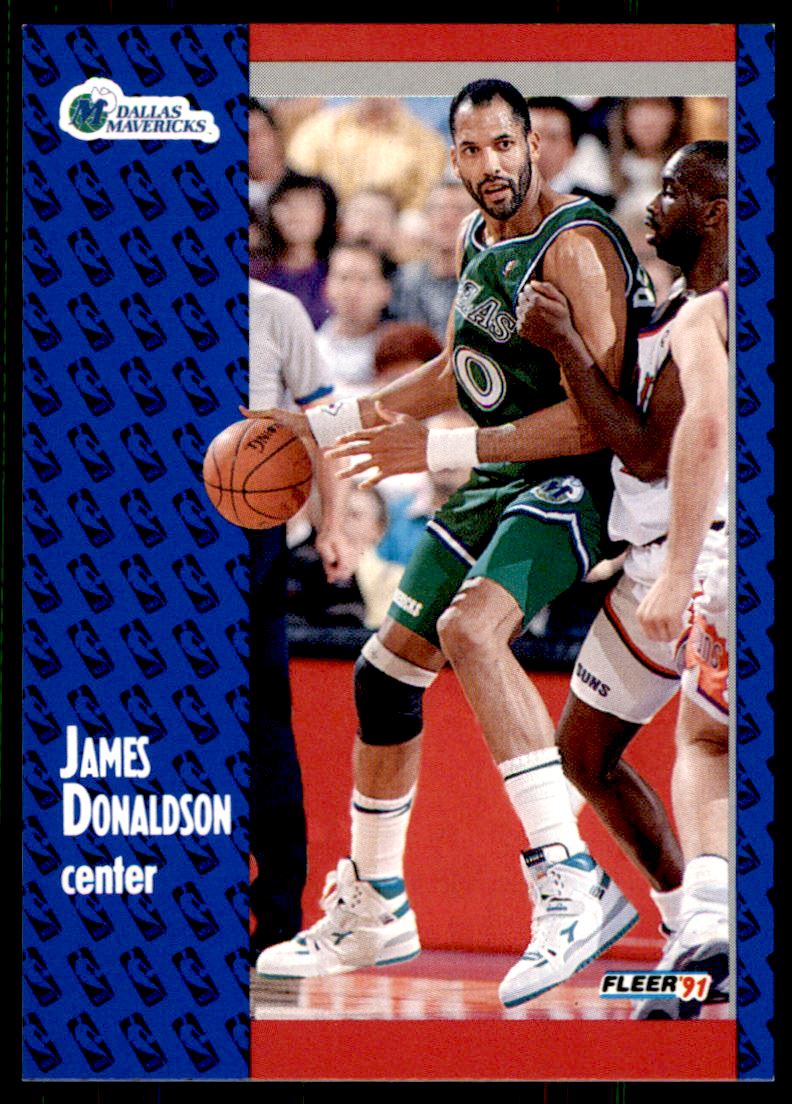 Former Owner and Director of the Donaldson Clinic
James completed a 20-year professional basketball career in the spring of 2000. In January of 1990, shortly after a career-threatening knee injury, he established The Donaldson Clinic (1989 – 2018) —an outpatient physical therapy practice. With his background in sports, he figured he could put that experience to use in the service of others.
He believes in the importance of developing relationships that create a "Win-Win" environment for everyone involved. Aside from that, he aspires to be the best that he can be.
An Advocate for Women and Minorities
Mr. Donaldson is a staunch advocate for minority and/or woman-owned business enterprises (MWBE) and is very involved with various Chambers of Commerce. He understands what it takes to sustain a strong business environment that is conducive to the success of businesses overall.
Educational and Professional Background
James Donaldson is a Washington State University (WSU) graduate—class of '79. After an outstanding basketball career with WSU, he went on to play professionally in the NBA with the Seattle Supersonics, San Diego/L.A. Clippers, Dallas Mavericks, New York Knicks, and Utah Jazz.
He also played for several teams in Spain, Italy, and Greece under the European Leagues. To wrap up his athletic career, James toured with the Harlem Globetrotters.
James was an NBA All-Star in 1988 while playing center for the Dallas Mavericks. In 2006, James was inducted into the Pac-10 Sports Hall of Fame as well as the WSU Athletic Hall of Fame.
Political Aspirations
In 2009, James ran for Mayor of Seattle, WA. He had a strong fourth-place finish in a crowded field of eight candidates. It was the first time that he had run for an elected office in the world of politics. Despite falling short in his electoral bid, James still resolves to work closely with several elected officials in regards to politics, youth, and educational issues in the city.
James is currently undergoing a Seattle City Council campaign at the moment.
James' Life Today
Nowadays, James dedicates the majority of his time to various community activities. He is especially committed to Your Gift of Life Foundation where he advocates for mental health awareness and suicide prevention.
James frequently conducts motivational, inspirational, and educational speaking engagements for organizations, schools, youth groups. He is the author of the published book, "Standing Above the Crowd," of which you can learn more about by visiting www.standingabovethecrowd.com
Mr. Donaldson is a long-time resident of Seattle's Magnolia neighborhood. He believes in being a role model of success and professionalism for the scores of young people that he devotes so much of his time to. He currently serves on several boards and committees and is a member of many organizations