To ensure the health of our area high school athletes, Pullman Regional Hospital's Orthopedic Center of Excellence has partnered with Colton, Garfield-Palouse, Potlatch and Pullman school districts to provide Certified Athletic Trainers (ATCs) at each school.
They work in conjunction with student-athletes and their families, coaches, ATCs in training, and physicians at Inland Orthopedics, with the goal of providing consistent and efficient treatment, triage and prevention of sports injuries. Student athletes have access to assessment, treatment and rehabilitation from the designated Athletic Trainer, at no cost to the family.
Our Commitment to High School Student Athletes:
A vision to building a sustainable long-term program
3-year contract with each high school for full-service athletic training benefits, tailored for each school
Athletic trainers will attend practices, games and camps based on the schools' unique needs
All athletes will have timely access to evaluation and treatment with Inland Orthopedic Surgery & Sports Medicine physicians
Support for COVID-19 protocols at each school
Expanding Services for our Student Athletes
This program has been developed through the Orthopedic Center of Excellence, a partnership between Pullman Regional Hospital and Inland Orthopedics & Sports Medicine; Pullman Regional Hospital Foundation; and Washington State University Athletic Training Program.
To meet the needs of each high school, a certified athletic trainer (ATC), employed by Pullman Regional Hospital, serves each school, assisted by up to two Washington State University athletic training students.
Thank You Program Sponsor Dave Christy State Farm Insurance!
Program Cost & Sustainability
$400,000 per year for operations

$166,000 is covered by Pullman Regional Hospital
$234,000 is funded by philanthropy
Interested in getting your friends and family involved? Create your own fundraising page and help support the Regional High School Athletic Training Program through our online fundraising platform.
"As a parent and physician, I want our children to excel. We are hoping to create a better environment for our children to grow and learn. Embedding athletic trainers in these high schools provides healthcare—free of charge—to more than 750 high school student athletes. It's a wonderful service, and I am so grateful for the support we've already received. I invite you to join us. Imagine what we can do together as a team."
-Dr. Ed Tingstad, Orthopedic Surgeon
Athletic Trainers
Serving Potlatch High School

Nicole, a Washington State native, has lived and worked all over the state. She completed her undergraduate degree at Washington State University, then attended the University of Idaho for graduate school. She has provided athletic training services at a variety of high schools in the area.
Serving Pullman High School

Jaimie is a native of Utah where she completed her undergraduate degree at the University of Utah. She then moved to the Palouse and completed her graduate degree at the University of Idaho. After 9 years of providing athletic training services to student-athletes at Washington State University, she joined the Regional High School Athletic Training Program team in 2022.
Serving WSU Intramurals & Club Sports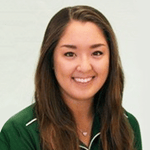 Megan is a Montreal native who is a certified athletic therapist/trainer in both Canada and the US. Before moving to Pullman, she was the head athletic trainer at a high school for one year and spent the previous 7 years as an athletic trainer at Cal Poly State University in San Luis Obispo, California.
Serving Garfield-Palouse High School

Jefferson completed internships with the University of Idaho Kibbie Dome Athletic Training staff, Moscow and Troy High Schools, and ISMaRT Clinic while completing his Master's of Athletic Training degree through the University of Idaho. He graduated in 2022 and went straight to work at Clarkston High School where he enjoyed providing athletic training services for a year. He is excited to learn from his new athletic training co-workers who have more than 50 years of experience in the field.
Serving Colton High School

Kai has experience providing athletic training services in university, professional, and high school athletic settings. He completed his undergraduate degree, then taught athletic training and human anatomy courses at Washington State University while completing a graduate degree. After 6 years teaching at the university level and 2 years teaching at a school of massage, he joined Pullman Regional Hospital's Summit Therapy and Health Services team.
Physician Champions

Dr. Ed Tingstad is a board certified Orthopedic Surgeon and Sports Medicine Physician. He's been with Inland Orthopaedic Surgery & Sports Medicine Clinic since 2000, a part of the Pullman Regional Hospital Orthopedic Center of Excellence. He is also a team physician for Washington State University Athletics and Chief Medical Officer for Pullman Regional Hospital.

Dr. Kyle Hazelwood began practicing at Inland Orthopaedic Surgery & Sports Medicine Clinic in 2017, a part of Pullman Regional Hospital's Orthopedic Center of Excellence. He is board certified by the American Board of Orthopaedic Surgery and board eligible for subspecialty in Orthopaedic Sports Medicine.
He completed a fellowship at the San Diego Arthroscopy and Sports Medicine Fellowship, where he spent time covering the San Diego Chargers and San Diego State University athletic teams.

Dr. Taylor joined Inland Orthopaedic Surgery & Sports Medicine Clinic in September 2021. He is a board eligible Orthopaedic Surgeon that has recently completed a Sports Medicine Fellowship with Orthopaedic Research of Virginia.

Dr. Vandenbos joined Inland Orthopaedic Surgery & Sports Medicine Clinic in October 2021. He is a board certified Orthopaedic Surgeon. He has spent the last 5 years serving at Landstuhl Regional Medical Center in Germany. Dr. Vandenbos graduated from Boise State University with his Bachelor of Science degree. He then obtained his medical degree at the University Of Toledo College Of Medicine in Toledo, Ohio followed by his residency at San Antonio Uniformed Services Health Education Consortium in Fort Sam Houston, TX.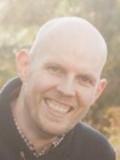 Dr. Fisher, DDS is a Dentist at Jonny Fisher DDS in Pullman, WA. Dr. Fisher graduated from BYU in 2004 and the University of the Pacific Dental School in 2007 in the top five percent. He spent time in the US Air Force where he completed an Advanced Dental Residency at the Air Force Academy in Colorado springs in 2008. He then moved to Oklahoma where he treated military members at Altus Air Force Base, before moving to Pullman, WA.

Timothy Goodrich, D.O. (Doctor of Osteopathic Medicine) is an Army veteran and received his medical degree from Arizona College of Osteopathic Medicine in Glendale, AZ in 2003. Dr. Goodrich performed his residency at Walter Reed in Bethesda, Maryland and is a Board Certified in Otolaryngology (the official medical term for ENTs is otolaryngologist).
He joined Palouse ENT and Audiology in 2015, a member of Palouse Specialty Physicians.

Dr. James DeVleming was born and raised in Pullman, WA. He completed his undergraduate schooling at the University of Washington and received his Doctorate of Optometry degree from Pacific University in Forest Grove, Oregon in 1990. Dr. DeVleming is a member of the American Optometric Association and is a current AOA Trustee. He is a past President of the Optometric Physicians of Washington and continues to be a member of the legislative committee for OPW.
He provides care at Pullman Vision Source and is the Vision Director for the Washington State University Athletic Department Medical Board.