Genetic counselors provide diagnostic testing, information, and support to families who may be at risk for a variety of inherited conditions and those who have a personal or family history of birth defects or genetic disorders. They identify families at risk, investigate the problems present in the family, interpret information about the disorder, analyze inheritance patterns and risks of recurrence, and review available genetic testing options with the family.
Genetic counseling is relevant to every medical specialty, as genetic diseases affect all systems of the body. However, it plays an especially critical role in:
Oncology

Connective tissue disorders and Ehlers-Danlos syndrome

Obstetrics
Pediatrics
Infertility
Metabolics
Research & testing
Frequently Asked Questions
Many insurance plans require a referral to see a specialist, like a Genetic Counselor. Referrals also help by providing relevant chart notes for review before an appointment.
Referrals can be faxed to (509) 334-5723.
Yes! This convenient option allows patients to connect with our Genetic Counselor from anywhere.
Fun fact: Ian Wallace has seen patients from more than 20 states and Canada through telehealth appointments!
A good understanding of your family's medical history is helpful.
The Genetic Counselor will review your medical history and your family history to determine the best course of action and test for your situation.
Most insurance plans cover genetic counseling and testing. We always try to determine what your cost for testing will be so you can decide whether it's a good option for you.
Meet our Genetic Counselor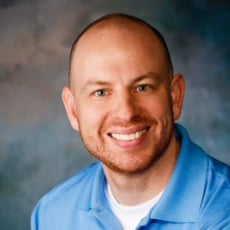 Ian Wallace, MS, CGC, MBA
Genetic Counselor
Ian established a new Genetic Counseling clinic at Pullman Regional Hospital in 2011. He sees patients for any indication, including cancer, prenatal, pediatric, and adults. He also offers webcam appointments to patients from anywhere in the U.S. or internationally.
Special Interests: Connective tissue disorders, providing care to underserved/rural populations. Ian is the only known genetic specialist who has exceeded Mach 1.